PSC supports ASEAN plan to add more Olympic events in SEAG
828 total views, 1 views today
The Philippine Sports Commission (PSC) supports the ASEAN Sports Ministers' initiative to add more Asian and Olympic events in the future editions of the Southeast Asian Games which is part of the agenda of the 6th ASEAN Ministerial Meeting on Sports (AMMS-6) on Thursday (Oct. 28).

"It's a clear pathway. I see this as an efficient way to take as we prepare our national athletes for the Olympics while we are preparing them for the SEAG and the Asian Games," explained PSC Chairman William "Butch" Ramirez who, along with PSC's Executive Director Atty. Guillermo Iroy, Jr., represents the country in the said virtual gathering of ASEAN sports ministers and senior officials.
"From the time of AMMS-5 until now, the strong bond has become more evident in achieving One ASEAN through Sports. This event posits another opportunity for the Philippines to adopt innovative ideas from our neighboring countries," the sports agency chief added.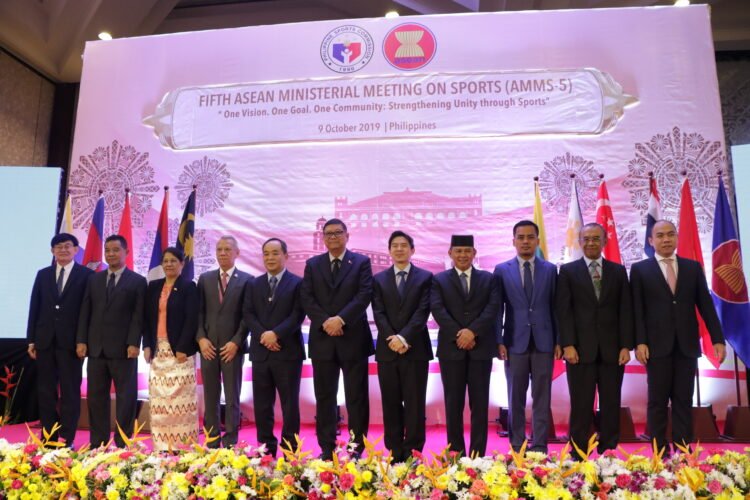 The sports agency chief, who chaired the AMMS-5 in 2019, will be joining the virtual meetings along with sports ministers, senior officials, and other delegates from Brunei, Cambodia, Indonesia, Laos, Malaysia, Myanmar, Thailand, Vietnam, and Singapore – the current host nation for the AMMS-6.
One of the anticipated projects to be taken up is the engagement of ASEAN Member states and relevant stakeholders in initiatives on sports law, women in sports, capacity-building and anti-doping.
"There are five priority areas identified and a number of noteworthy recommendations for supporting activities. I am positive that sports is moving forward as it gets better recognized as an important pillar in nation building and growing a better and stronger ASEAN," Ramirez stated. (PSC PR)