NBA: Doncic, Young only members of 2018 Draft Class with max deals
1,251 total views, 1 views today
by Henry L. Liao
Only four players from NBA Draft Class 2018 have inked a rookie max contract extension – Luka Doncic (Dallas, No. 3), Trae Young (Atlanta, No. 5), Shai Gilgeous-Alexander (Oklahoma City, No. 11) and Michael Porter Jr. (Denver, No. 14).

The first overall pick in the 2018 grab-bag, Phoenix Suns center Deandre Ayton, has been offered less than the max and has yet to sign an extension.
So have Sacramento's 6-11 power forward Marvin Bagley III (No. 2) and Memphis' 6-11 frontliner Jaren Jackson Jr. (No. 4) not signed an extension.
The deadline for the signing of a rookie max contract extension is on Oct. 19 Manila time.
Doncic, Young, Gilgeous-Alexander and Porter all secured a five-year, $172.5-million pact that could go as high as $207 million if various incentives are reached such as being named NBA MVP or Defensive Player of the Year or being voted to any of the three All-NBA Teams or All-Star teams within a three-year span.
Doncic, a multi-faceted 6-7, 22-year-old wingman, is assured of the max $207 million as the popular Slovenian guard was named to the NBA First-Team selection in each of the past two seasons.
Robert Williams III of Boston also signed a rookie contract extension but not a max deal. The 6-8 frontliner (No. 27 draftee) got a four-year, $50-million extended deal.
Last season, the 6-11 Bahamas-born Ayton, along with backcourters Devin Booker and Chris Paul, helped guide the Suns to their first NBA Finals appearance since 1993. He shot.658 from the field during the 2021 postseason – the highest for a single season in NBA playoff history.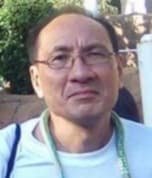 Latest posts by Henry Liao
(see all)