'B Positive' gets a full season order from CBS
997 total views, 1 views today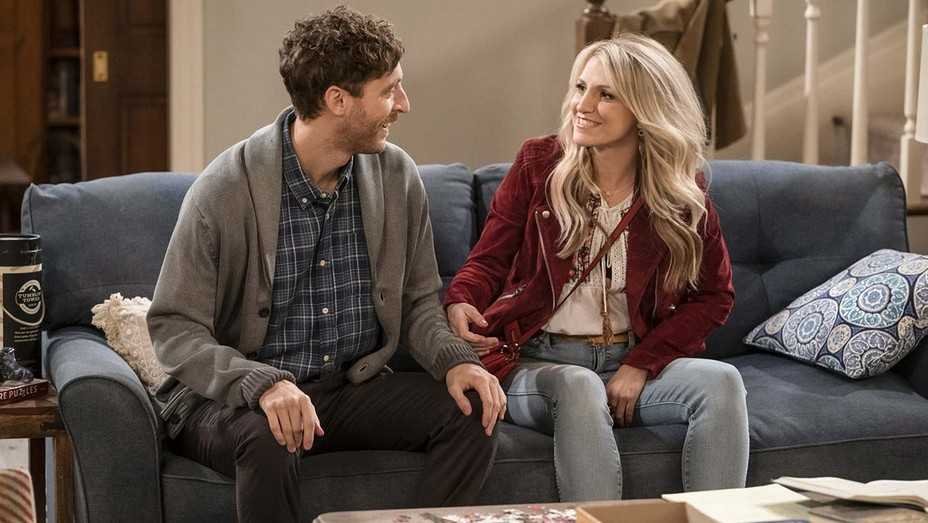 CBS has given a full-season order to freshman comedy B POSITIVE for the 2020-2021 broadcast season.
B POSITIVE, from award-winning executive producer Chuck Lorre and creator Marco Pennette, stars Emmy Award nominee Thomas Middleditch and Tony Award winner Annaleigh Ashford in a humorous and life-affirming series about Drew (Middleditch), a therapist and newly divorced dad who, when he discovers he needs a new kidney, runs into Gina (Ashford), a rough-around-the-edges woman from his past who volunteers hers. Kether Donohue, Sara Rue, Izzy G. and Terrence Terrell also star.
The series is inspired by Pennette's personal experience as a transplant recipient.
Per Distractify:
As showrunner Marco has explained, the series "is not just a buddy comedy — it's a survival comedy." It's meant to reflect his own experiences with kidney transplant. In 2013, Marco was told very suddenly that he was in renal failure and needed a transplant. A childhood friend appeared seemingly at random to help donate a kidney.
Nearly 10 months later, Marco had survived the transplant, and he had also established a friend for life. Speaking about being scared for his life, he had the forethought to note, "I remember thinking at the time, as terrified as I was, that if I actually survive this, this could be a great series."
The miraculousness of the situation did not fail to make its mark on Marco, who, seven years later, finally established B Positive as a sitcom. Marco's previous work includes Emmy-winning shows like Ugly Betty and What I Like About You. He also has roots in the Broadway community, and is currently working on adapting cult classic Death Becomes Her for none other than Broadway legend Kristin Chenoweth.
---
---
B POSITIVE airs Thursdays (8:30-9:00 PM, ET/PT) on the CBS Television Network. The series is produced by Chuck Lorre Productions in association with Warner Bros. Television.
Series stars Middleditch and Ashford were so happy about the pickup that they asked to deliver a video message. You can see the clip on their Instagram feeds:
View this post on Instagram