Galaxy Racers win NetEase Games' Top Clans 2020 Dota 2 SEA Invitational Championship
588 total views, 1 views today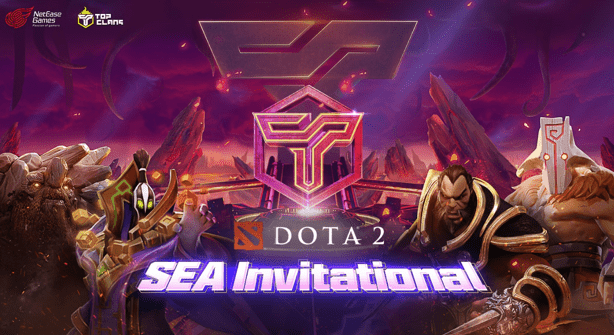 Galaxy Racer came close to being eliminated from the tournament as they battled Adroit Esports in the Lower Bracket finals. The objective for both teams is not just to win. Reaching the finals will give them the chance of redeeming themselves, and exacting revenge on Motivate.Trust Gaming.

The first battle didn't last long. Galaxy Racer's performance was a clinic, placing Adroit in a precarious position. As Galaxy Racer won the first game, Adroit was able to push back and resist, forcing a Game 3. While the first two games have both been one-sided, the last game was more fairly-fought. The victor wasn't sure until halfway through, as the lead passed from one team or another. But then, Galaxy Racer's relentless push in the middle lane allowed them to turn the tides to their favor. In one fell sweep, Galaxy Racer broke through Adroit's defenses, shattering their towers, their hopes, and their dreams.
Previously, Motivate.Trust Gaming swept their opponents to reach the Finals stage, awaiting their challenger being undefeated so far in the playoffs. In the Upper Bracket finals, they fought against Galaxy Racer, and proved to be the stronger team.
Their loss gave Galaxy Racer an additional step towards the championship. But having defeated their opponents in the Lower Bracket finals, they turn their eyes towards the team they've lost against.
Fueled by vengeance, Galaxy Racer swiftly took Game 1 away from Motivate.Trust Gaming, handing the Thais their first loss in the playoffs. Just as easily they took Game 1, Galaxy Racer again snowballed through Game 2. This sudden reversal in fortune must have made Motivate.Trust Gaming rethink their strategies. Going into Game 3, Motivate.Trust Gaming brought out Ember Spirit and won. With this strategy working, they bring Ember Spirit in on Game 4 as well. However, Galaxy Racer figured the Ember Spirit out immediately, winning the last match decisively.
Although Motivate.Trust Gaming dominated their way to the Finals, Galaxy Racer proved to be the more capable team. At the end of the Top Clans 2020 Dota 2 SEA Invitational, it's Galaxy Racer who won the gold.