Netflix to adapt Rick Riordan's Kane Chronicles novels to movies
10,679 total views, 6 views today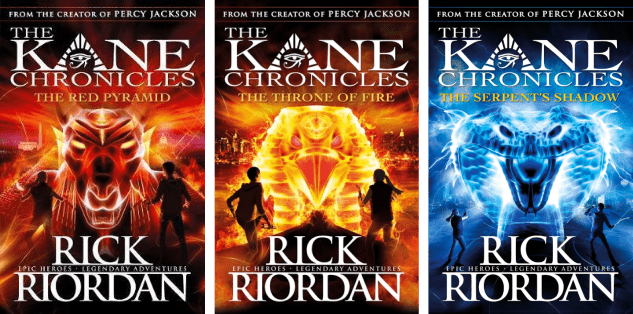 Netflix has recently acquired the movie rights to Kane Chronicles, the novels written by author Rick Riordan.
Riordan, who wrote the fantasy novels featuring the character of Percy Jackson, announced that the streaming platform plans to adapt his stories into films on his social media channels.
Some news from Rick! More on the blog: https://t.co/Fw3XCfqtnB pic.twitter.com/dqvnI8VPRD

— Rick Riordan (@rickriordan) September 12, 2020
"We are developing the series for feature films on Netflix!" the author wrote on his blog. "We have been working on this deal since last October, about the same time we started working on Percy, and I'm so glad I can now announce it! That's all I can say for the moment, but stay tuned."
The Kane Chronicles is in the same vein as the Percy Jackson novels, which take inspirations from mythological stories of ancient civilizations. The story centers on siblings, Carter and Sadie Kane, whose father, Julius, goes missing.
The older Kane works as an Egyptologist. In his absence, the Kane siblings are taken in by their Uncle Amos, who tell them of told tales and history of the family's ties to magic.
Carter and Sadie Kane later become the host of Horus and Iris, two popular gods in Egyptian mythology. The pair then stumbles upon a plot that will bring evil to the world as an order of Egyptian magicians hunt them down.
The Kane Chronicles comprise three books — The Red Pyramid (released in 2010), The Throne of Five (released in 2011) and The Serpent's Shadow (release in May 2012).
Netflix hasn't set casting and filming details for the first book for now. It's unlikely that there will be crossovers between the Kanes and Percy Jackson since the latter is going to be a TV show on Disney+.
Percy Jackson on Disney+ will follow take stories from the first five books, starting off with The Lightning Thief.
Riordan said of the Disney+ adaptation following its announcement in May: "We can't say much more at this stage but we are very excited about the idea of a live-action series of the highest quality, following the storyline of the original Percy Jackson five-book series, starting with The Lightning Thief in season one. Rest assured that Becky & I will be involved in-person at every step of the show. There will be much more news in the future, but for now, we have a lot of work to do! Buckle up, demigods. It's going to a fantastic, exciting ride!"