Victory Liner Drop & Go will make sure essential goods reach recipients safely
2,597 total views, 1 views today
With the pandemic forcing the whole country under community quarantine, public transportation has become very limited. Because of these extensive but necessary travel restrictions, families separated by work or school have struggled to reunite; some business sectors had to cease operations; even basic commodities are harder to reach if they aren't accessible by foot.

But distance doesn't stop Filipinos from showing care for our loved ones. We always find a way to stay connected to our families and loved ones by sending gifts and essential packages whenever we can. A reliable delivery service like Victory Liner's Drop & Go terminal-to-terminal cargo and freight service can certainly help with that.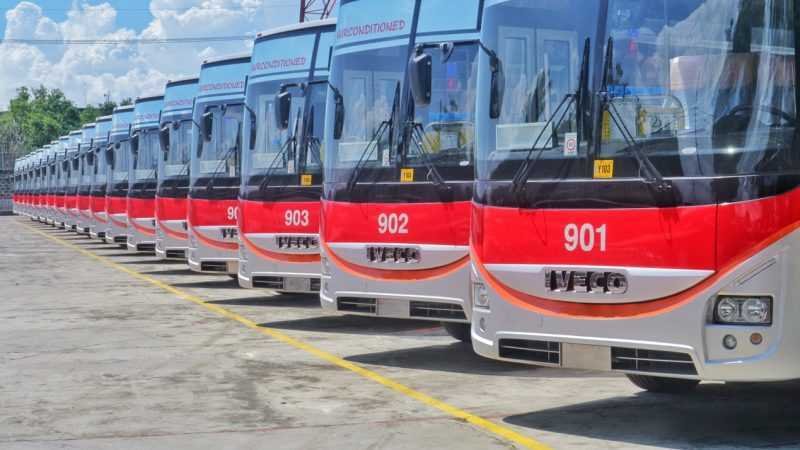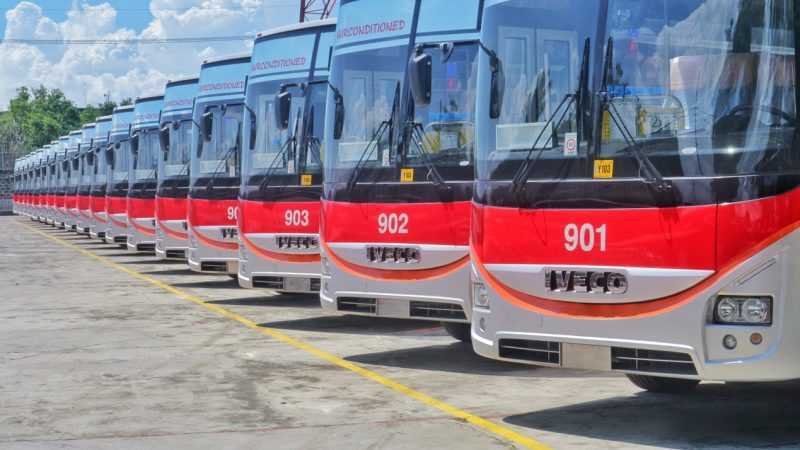 A timeless service
First introduced in 2018, Drop & Go is the fastest and the most economical option to have goods transported across Northern Luzon from Victory Liner terminals.
While not being a door-to-door delivery courier, Drop & Go's no-frills service aims to cater to the masses. Ever since the beginning, Victory Liner's core service was to deliver goods to people. Over the years, as it has evolved into bringing people to great places, Drop & Go sees the transport company going back to its roots of serving the country by delivering essentials.
Aside from being a fast and easy point-to-point service, Drop & Go has also proven to be one of the safest services owing to limited touchpoints for your 'padala'. The service makes sure that packages are appropriately disinfected in adherence to pandemic safety guidelines. Victory Liner encourages its senders and receivers to maintain proper hygiene and disinfect their respective packages once they get a hold of them, too.
Delivery for everyone
Aling Jessie, a mother living in Olongapo, keeps in touch with her young son Kevin. A budding engineer with hopes of putting up his own firm someday, Kevin found himself stuck in Metro Manila during the lockdown, much to the dismay of the 'mag-ina'. To help ease her son's homesickness, doting Aling Jessie sends a care package of vegetables, and frozen, ready-to-cook meals every two weeks through Drop & Go.
Since the package is handled carefully and is transported within only a few hours to Metro Manila, the food remains fresh when it arrives. Living only a short distance from Victory Liner's Cubao terminal, Kevin finds it very easy to pick up his care packages as well.
This is a familiar situation among many families who are unable to reunite during these times.
Apart from individuals, businesses big and small are also able to continue giving services to their customers despite the lockdown. Drop & Go's affordable shipping cost and reliable assurance of package safety makes it the first choice of online sellers and small businesses to send merchandise in bulk to their distributors and customers around Metro Manila, Central Luzon, and Northern Luzon.
The trust given by Victory Liner's valued patrons — parents, children, and businesses big and small — throughout the years is the manifestation of the transportation company being an essential service in the industry.
For over 75 years, the heritage company remains true to its aim of helping the Filipino people through its incomparable service; and that includes being proactive in recognizing the needs of the masses in trying times like these. Hence, Victory Liner has reopened its branches and provided additional drop off points to help more people and businesses get closer despite being apart.
Victory Liner makes it simple to send goods. Patrons just need to:
<ol>

Bring their properly sealed and labeled goods to any of the Drop & Go branches located at Victory Liner terminals that are nearest them.
Have the cargo weighed, inspected, and evaluated.
Fill up the freight form.
Pay for the freight charges.
Once done, a text message containing updates about the cargo will be sent to the sender of the cargo.
The Drop & Go branches are open every day from 8 a.m. to 5 p.m.
For more information on what terminals are currently open for cargo services, and to know more about Drop & Go, visit https://www.victoryliner.com/Cargo.html or Victory Liner's official Facebook and Instagram accounts.