PNP launches 'HELPLINE 16677
631 total views, 1 views today
The Philippine National Police in partnership with Philippine Long-Distance Telephone (PLDT) Company launched today PNP Helpline "16677" a communication hotline for public assistance and response in support of police operations.

PNP Chief, Police General Archie Francisco Gamboa said the project aims to strengthen communications and ensure the quick response of the PNP to the public's urgent issues and concerns of the community relative to the implementation of Enhanced Community Quarantine and General Community Quarantine or the "new normal".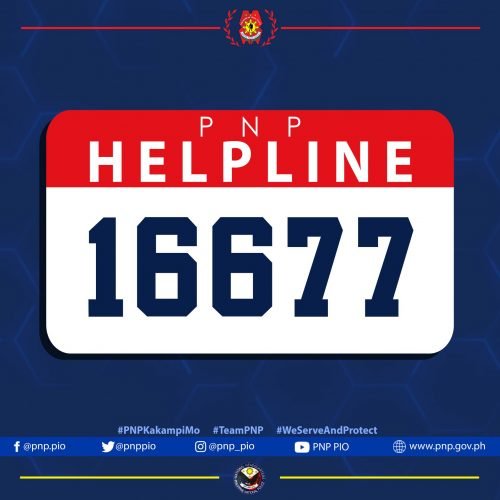 The PNP Directorate for Operations – PNP Command Center (DO-PCC) will be the communication hub for ECQ and GCQ concerns aside from its daily monitoring system relative to police operations and updates on law enforcement.
PLDT, one of the country's top communications service providers, donated 52 units of mobile phones with load, 30 units of pocket Wi-Fi, 100pcs 300.00 worth of prepaid cards, Enterprise SMS Messaging Suite, and PNP Helpline 16677.
"Within the month, the DO-PCC was able complete all technical and administrative requirements for this new communication system, from coordination with PLDT, sytem configuration, setup and testing of the 16677 platform." Gamboa explained.
He added that "the intention of the platform is to provide a communication medium for the public to raise their issues and concerns relative to the implementation of rules and ordinances under ECQ and GCQ".
The PNP Chief assured that the PNP Helpline 16677 will provide a 24/7 hotline service which is connected to a trained team that will respond to the issues and concerns from the public.(PNP-PIO)