'Star Trek: Picard' Season 2: Brent Spiner Says Definitely No More Data
642 total views, 1 views today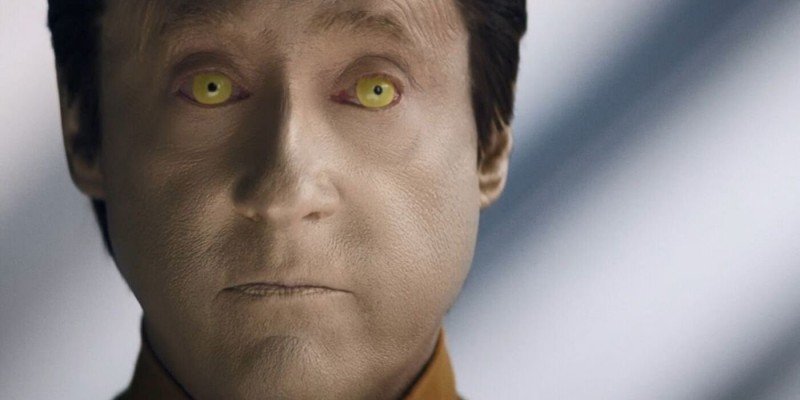 Data is gone for good in Star Trek: Picard season 2. Brent Spiner confirms that he's done playing the character, which first appeared in Star Trek: The Next Generation in 1987, but he will still be part of the second season.
Speaking with TV Guide, Spiner said that his character, who actually died in 2002's Star Trek: Nemesis, is finally gone for good. However, fans of the franchise will still see Spiner in Star Trek: Picard season 2 as his consciousness was revived by Dr. Agnes Jurati (played by Alison Pill) in Alton Soong.
"There was just a finite amount of time that I can actually play Data, no matter what anyone says," Spiner said. " I wouldn't really entertain the idea of doing it again because I just don't think it would be realistic. So it seemed right to me to give him this more gentle sendoff, and it seemed right to me in the context of the entire season of Picard and what Picard himself had been experiencing because of the loss of Data."
The actor stated that he loves the new show and cast, and of course, working with Patric Stewart (as Picard). Star Trek: Picard was renewed for a second season before the show debuted on CBS All Access in January.
Meanwhile, Whoopie Goldberg will also be back as a guest star for the second season. She will reprise her role as Guinan and agreed to the guest spot when Stewart asked her live on her talk show The View.
Currently, production has been halted due to the coronavirus pandemic. Thus, it's unclear when the second season will be ready for release but it looks like all of the main cast will be back for more. Aside from Stewart and Pill, Michelle Hurd (as Raffi), Isa Briones (as Soji), Santiago Cabrera (as Rios), Harry Treadaway (as Narek) and Evan Evagora (as Elnor) are expected to return in Star Trek: Picard season 2.