Disney Plus Could 'Daredevil,' 'Jessica Jones' And Other Canceled Marvel-Netflix Shows
904 total views, 1 views today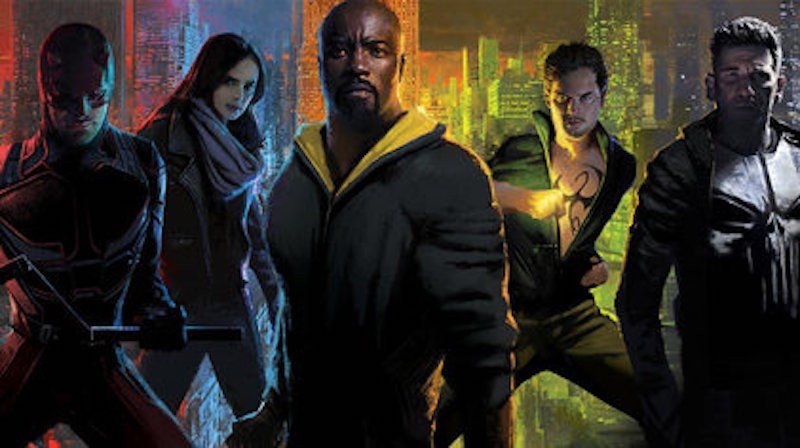 Disney Plus, Disney's new streaming service, could revive several of its canceled Marvel series from Netflix. Daredevil, Jessica Jones, Iron Fist, Luke Cage, The Punisher and The Defenders might have another life in Marvel's mother company.
According to reports, Marvel boss Kevin Feige said that fans of the Marvel Cinematic Universe (MCU) might need to be updated on what's happening in this world through a Disney Plus subscription. After the MCU has dominated the box office on the big screen, it may be charting its future success on the small screen via the streaming platform.
"If you want to understand everything in future Marvel movies, Feige says you'll probably need a Disney Plus subscription," Feige said. "Because events from the new shows will factor into forthcoming films such as Doctor Strange in the Multiverse of Madness. The Scarlet Witch will be a key character in that movie, and Feige points out that the Loki series will tie in, too."
This statement has led some fans to speculate that many Marvel shows might also be part of the MCU plan. On top of this, Disney has expanded access to Marvel characters after it acquired FOX in a merger last year.
According to CNET, the streaming service's executives hinted at the potential revivals of the canceled shows in 2019. However, Netflix's terms with Marvel, post-cancellation, may bar MCU from creating a revival well after 2020. However, Disney Plus cold start working on a series transfer eventually, with many of the original lead stars reprising their roles like Charlie Cox for Daredevil, Jon Bernthal for The Punisher and Krysten Ritter for Jessica Jones.
In 2018, Netflix decided to drop three Marvel-Netflix collaborations: Daredevil, Luke Cage and Iron Fist. In early 2019, Netflix also went ahead and canceled Jessica Jones and The Punisher.
Disney Plus is currently available in the U.S. only but it will be rolling out the service across other regions this year.