'Green Lantern' Rumors: What Happens Next To John Diggle After 'Arrow'?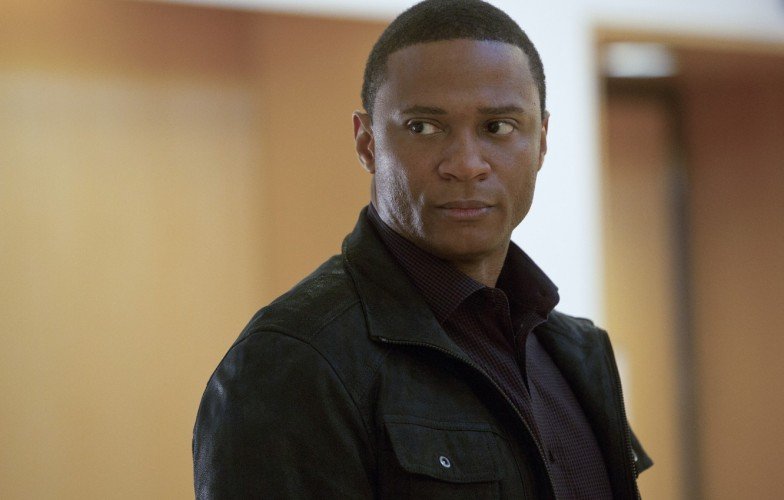 "Arrow" has ended Oliver Queen's journey in the series finale, which aired on Tuesday, Jan. 28, but it has also opened the possibility of a Green Lantern spinoff. David Ramsey, who is one of the actors playing the character on the show, has been touted to carry the new show pending an official announcement from The CW.
Speculations about the spinoff rose after the "Arrow" series finale teased John Diggle, the alter ego of the Green Lantern, discovering a green box. Ramsey confirmed that his character will still appear in "The Flash" midseason premiere, which will air on Tuesday, Feb. 4.
"Yeah, he did get a green box. And it was very exciting," the actor told CBR. "And I don't know what that means. But he does go to Metropolis and he got a green box and we'll see. We'll still see."
However, Ramsey said that Diggle will not be suiting up in a Green Lantern costume in an interview with TV Line. Executive producer (EP) Marc Guggenheim confirmed Diggle's appearance in "The Flash." He said that the character will serve as a "conduit" for fans grieving the loss of Oliver Queen/Arrow, who died in the series finale. However, Diggle is also going to be in "The Flash" to help Barry/The Flash solve a problem.
The EP also said that they've been working out Diggle/Green Lantern's trajectory for about a year with DC Entertainment. Whatever the outcome is, Guggenheim said that Diggle/Green Lantern is still going to be present in the Arrowverse, the series of superhero shows on The CW, in some capacity.
[Ramsey and I have] actually talked a lot about Diggle's and [Ramsey]'s post-Arrow future," the EP said. "We've got some really good ideas. I will also say David has become a remarkable director…And so we're as interested in him behind the cameras as we are in front."
"The Flash" season 6's return will begin at 8:00 p.m. on The CW on Feb. 4.