'Lucifer' Cast God Dennis Haysbert in Final Season on Netflix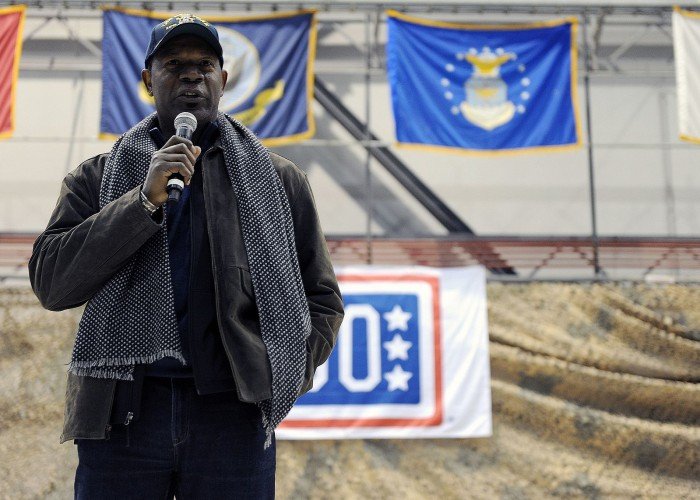 The fifth and final season of "Lucifer" on Netflix will feature God throughout the season. The role will be played by "24" star Dennis Haysbert and it will be a reunion of sorts for the actor and D.B. Woodside, who plays Amenadiel and who also worked in the "24" series.
"Lucifer" co-showrunner Joe Henderson confirmed that Haysbert will be joining the series as God. Previously, God was voiced by Neil Gaiman in the third season. Gaiman created the "Lucifer" comic series the show is based from.
"We did like the big crazy list of [possible actors for the part], and he was my top choice," Henderson told Entertainment Weekly of Haysbert's casting. "We were lucky. It was our first and only offer."
Woodside had something to do with Haysbert's casting. He actually brought the idea to the showrunners after asking Haysbert about it. Woodside and Haysbert played brothers on "24" and they will be father and son on "Lucifer."
"D.B. had actually come up to us and said, 'Have you thought about Dennis?' We were like, 'Do you think he'd actually do it?' And he's like, 'Well, I've already talked to him and sort of brought it up.' And so we just went straight on at him," Henderson further revealed.
"Every time I see D.B., there's always this fondness and this connection," Haysbert said. "We worked on a show that was arguably one of the best shows ever produced in television, so you're going to have a kind of camaraderie," he added, "I don't know how I went from brothers to father. We're celestial. We can do that."
Co-showrunner Ildy Modrovich teased about God's arrival in "Lucifer" season 5 before Netflix confirmed the show for a final season. She told TV Line that they are excited about how this will play out.
At the end of season 4, Lucifer learned that Chloe (played by Lauren German) is in love with him but he had to go back to Hell as its ruler. Amenadiel will be visiting him in the beginning of season 5 and that visit will kick off the final events of the series.
"Lucifer" season 5 will have 16 episodes and will be streamed into two parts. Netflix, however, has yet to announce its release date.