Kaspersky: Kids in SEA use internet less for online messaging, more for music, video streaming
Children in Southeast Asia today use the internet increasingly for video and music entertainment as well as for software downloads, and lesser for online messaging. More kids in the region use the World Wide Web to watch their favorite TV series like Game of Thrones and movies like Avengers, according to the 2019 report from Kaspersky Safe Kids.

Based on the report's 2018 and 2019 results, a double-digit growth in children using the internet for accessing software, audio, and video websites was observed in Indonesia (38.72% to 60.33%), the Philippines (25.41% to 49.12%), Singapore (25.03% to 42.32%), Thailand (11.28% to 37.23%), and Vietnam (27.11% to 50.14%). Only Malaysia scored a slight decrease from 60.08% to 51.15%. This category, however, remains the current top online interest among Malaysian kids.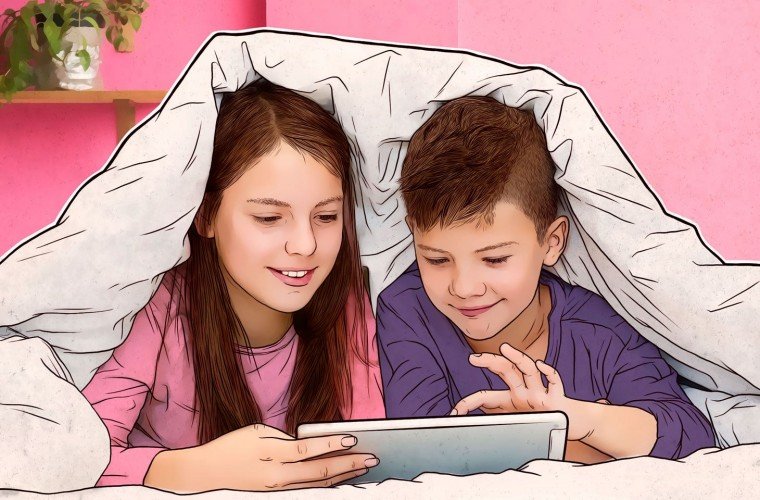 The Software, audio, video category includes websites for downloading audio and video files: movies, recordings of sports events and concerts, music, music videos, video clips, audio and video learning materials, etc. Torrent trackers and file sharing services irrespective of physical location of files to which they provide access were also under this category.
"It is an accepted fact that our children are better internet navigators than us, adults. With their curiosity and quickness in grasping or even making their own online trends, it is undoubtedly important for parents to know their interests and habits. Our report showed videos, music, and software are increasingly becoming kids' favorite activities, and we are fully aware that such sites are plagued with malware, virus, and dangerous content. We hope these findings could help parents in understanding their kids better and in protecting them against the potential dangers in the digital world," comments Yeo Siang Tiong, General Manager for Southeast Asia at Kaspersky.
The increased interest in this category was also observed globally by Kaspersky. Overall number shows audio, video, and software sites are most popular in Africa, Asia, and in Arab nations. The decline in the use of PCs for online messaging, however, reflects the shift in children's preference in using mobile devices over computers for messaging apps.
With the shift in their online interests, the top three internet activities for kids in SEA for 2019 are software, audio, and video websites; online messaging, and electronic commerce.
More young shoppers, lesser adult content visitors in SEA
The same report showed a trend of increasing young shoppers in Southeast Asia where the year-on-year comparison showed as much as 13% increase from January to July 2018 and 2019.
Singaporean kids led the pack tallying 18.82% compared with just 5.58% of children using the internet for e-commerce. The Philippines closely followed at 13.21% compared with 2.39% last year. Malaysia recorded an increase of over 8% (4.70% to 13.02%), while Indonesia and Thailand have 4.8% and 1.62% growths, respectively. Only Vietnam marked a slight decline from 1.03% to 1.02% of young shoppers online.
The Electronic commerce category includes websites for any electronic money transactions through special web applications. This covers online stores and auctions offering any goods and services to individuals or legal entities that support online payment as well as websites of stores that only operate via the Internet and online departments of regular stores.
Under this category, special web pages of public and private institutions or individuals that offer any paid services are included as well as special web pages of banks where online banking transactions can be performed. Websites of online payment systems that require a personal user account is also covered by this category.
Another noteworthy finding is the decrease in percentage of kids in the region who use the internet to access adult content. Most countries in the region showed lesser interest for pornography and related content this year. Malaysia posted a very minimal increase of only 0.09 in this category.
Asia, in general, also scored a decline from 2.72% to 2.26% yet its numbers remained quite high compared with other regions globally in terms of adult content interest among kids.
Statistics by region from the Kaspersky report shows that the largest share of visits to adult sites were from young users in Latin America (4.28%), South Asia (2.74%) and Asia.
"It is encouraging to see that fewer children are interested in online adult content in the region. We credit the steps being done by SEA governments to block easy access to such sites. However, the shift of interest towards online shopping should mark a closer guidance between kids and parents. The risks in e-commerce such as fake sellers, fake products, malware-infected sites, compromised payment gateways, and more, pose a real and costly danger against the family's financial details. Parents, we urge you to pay attention to this," adds Yeo.
Tips for modern parents
Kids are smart, but they are not fully aware of the threats online. To protect them from the dangers lurking in the internet, Kaspersky suggests the following:
Communicate – talk and serve as a mentor. You can teach your kids as to what is socially acceptable to do and what is not. You should also make your kids feel comfortable coming to you on those instances where they frankly were a kid, messed up and did something wrong.
By showing your kids that you trust them as teachers, the more it builds up that mutual trust. You can also educate them to things that you are hearing or seeing in regards to cyberthreats or security breaches.
Set boundaries – make sure that they know what is acceptable and what is not. Also make them aware of the consequences of going somewhere that they shouldn't or using tech when they shouldn't be.
Educate yourself – be aware of your kids' online interests and of the latest threats online. Remember that you cannot teach what you do not know.
Use the resources that are there for you –  use the resources provided by some companies or organizations that can help guide you in raising your modern kid. 
There are also technologies out there like Kaspersky Safe Kids that allow parents to help serve as a secondary level of protection from unwanted creeps, dirty content or to even find a lost or stolen phone. This feature is included in Kaspersky solutions – like Kaspersky Internet Security, Kaspersky Total Security, and Kaspersky Security for Cloud.
Report Methodology
To be able to gather the statistics, Kaspersky Lab solutions scan the content of web pages that children try to access. If a particular site belongs to one of fourteen unwanted categories, the module sends a notification to the Kaspersky Security Network (there is no transfer of personal user data and no violation of privacy). 
It is important to note that:
Parents decide for themselves what content should be blocked and configure the application accordingly. However, anonymous statistics are collected across all fourteen categories.

Data is harvested only from computers running Windows and Mac OS; no mobile statistics are provided in this report.
See the full report here: https://securelist.com/kids-report-2018-2019/91080/