MPBL, Pacquiao stage regular games in Dubai
606 total views, 1 views today
The Maharlika Pilipinas Basketball League (MPBL) headed by its founder and CEO Senator Manny Pacquiao, makes its initial international foray when it holds three regular games of the ongoing Lakan Season at Hamdan Sports Complex in Dubai.
Pacquiao, his wife Jinkee, and other members of his entourage will fly to the United Arab Emirates capital and most populous city tomorrow along with other MPBL officials and staff.

The Davao Occidental Tigers will leave a day earlier on Wednesday, while the Batangas City Athletics and the Imus Bandera will fly together on Thursday.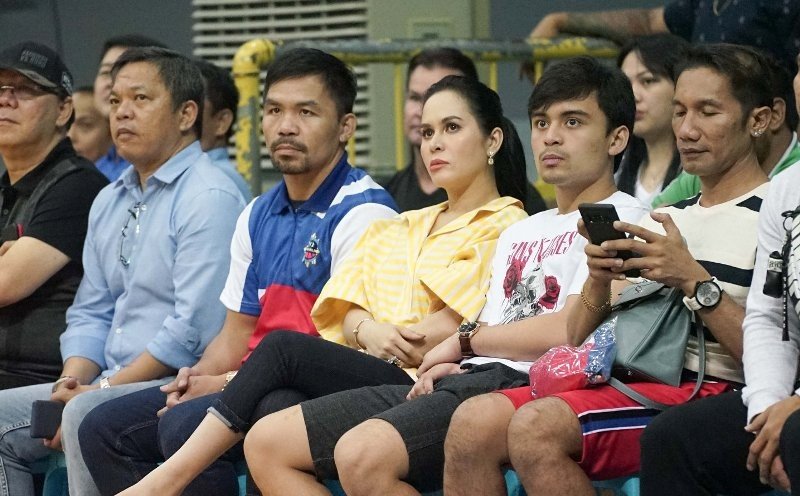 The Tanduay-backed Athletics include actor Derek Ramsay while the Khaleb Shawarma-supported Bandera have actor Gerald Anderson and 2009 PBA MVP Jayjay Helterbrand in their roster.
The Athletics and the Tigers will tangle on September 27, followed by the Athletics-Bandera tussle on September 28.
Exhibition games featuring Pacquiao, his brother Bobby, and a selection of MPBL and team officials against teams from Dubai will precede the games.
MPBL Commissioner Kenneth Duremdes went ahead to Dubai on Wednesday to oversee the final preparations of the event organizer.
Ticket sales have been brisk and the organizing DJMC Events expects a sellout.