Kiefer Sutherland To Star in 'The Fugitive' Reboot with Boyd Holbrook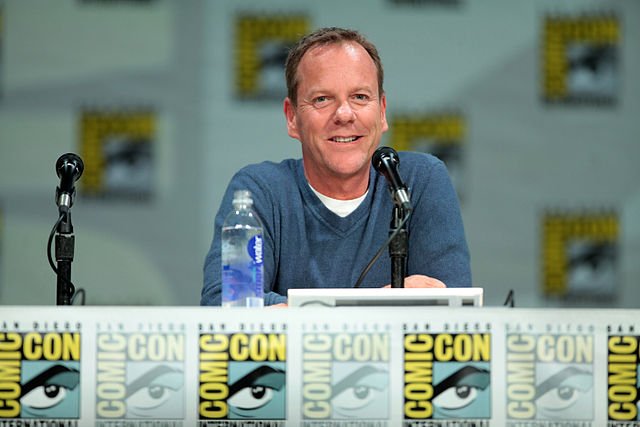 Kiefer Sutherland has found his next series after the cancellation of "Designated Survivor" on Netflix. The actor will play a legendary detective in the upcoming drama, "The Fugitive," which will be featured on the mobile-only streaming service Quibi.
"The Fugitive" was a 1960s TV show which was also made into a movie in the 1990s with Harrison Ford. The series will be developed by "Scorpion" creator Nick Santora with Stephen Hopkins as the director. It will be a reunion for both Sutherland and Hopkins, who worked together on "24."
Joining Sutherland on the show is "Narcos" star Boyd Holbrook. Sutherland will play Detective Clay Bryce while Holbrook will play Mike Ferro. These characters are not connected to the original series nor the movie.
The logline for the reboot below.
"When a bomb rips through the Los Angeles subway train he's riding on, blue-collar Mike Ferro (Holbrok) just wants to make sure his wife, Allison, and 10-year-old daughter, Pearl, are safe. But the faulty evidence on the ground and "tweet-now, confirm-later" journalism paint a nightmarish picture: it looks to all the world that Mike was responsible for the heinous act. Wrongfully — and very publicly — accused, Mike must prove his innocence by uncovering the real perpetrator, before the legendary cop heading the investigation can apprehend him."
"The Fugitive" comes from Warner Bros. TV and production studios 3 Arts Entertainment and Thunder Road Films. Filming for the series will begin in October this year.
Quibi is a short-form mobile platform owed by Jeffrey Katzenberg with Disney, Sony, NBC, Warner, Fox, Liberty Group and Alibaba as investors. The platform has also tapped Steven Spielberg to develop a horror series that may be only accessible during the evening, as well as series starring Zac Efron, and a thriller drama with "Game of Thrones" star Sophie Turner in the lead.