PBA DL: St. Clare, TIP eye semis
Games today (Paco Arena, Manila)
1:30 p.m. – BRT Sumisip Basilan-St. Clare* vs Hyperwash
3:30 p.m. – TIP* vs Black Mamba
*twice-to-beat advantage
BRT Sumisip Basilan-St. Clare and Technological Institute of the Philippines both aim to complete the semifinal cast as the 2019 PBA D-League Foundation Cup quarterfinals continue Monday at Paco Arena in Manila.

The Group B top-seed Saints (6-0) are armed with the coveted win-once incentive in the playoffs and they definitely do not want to waste such advantage against the fourth-ranked Vipers.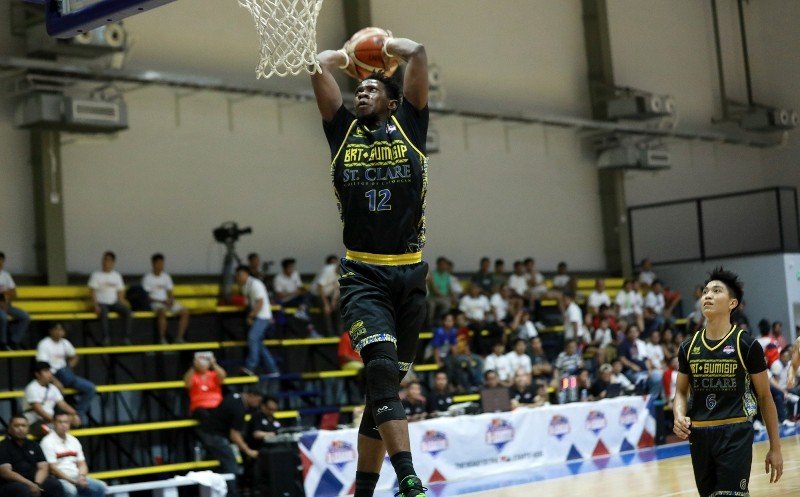 The 1:30 p.m. match, though, won't be the first time that the two teams will meet as they have already seen each other last August 1, where BRT Sumisip-St. Clare clobbered Hyperwash by 57 points, 129-72.
Yet as much as his side has the edge in the clash, Saints coach Stevenson Tiu warned that the playoffs is a different beast in itself.
"Pagdating sa quarters and semifinals, syempre it will be a different story," the veteran mentor said. "Lahat ng tambak namin, hindi naman make-carry over, so we have to start from scratch again."
BRT Sumisip-St. Clare will bank on Malian big man Mohammed Pare, Joshua Fontanilla, and Junjie Hallare, but they have also called in reinforcements in Alfred Batino and Hesed Gabo in this championship quest.
Standing in their way is an upset-hungry Hyperwash side led by JR Cawaling, Khazim Mirza, and Jeric Fortuna.
Meanwhile, the Engineers also eye their first ever semis stint against the Energy Drink in the 3:30 p.m. tiff despite coming off a near-one month layoff, last playing in August 19 in a 105-95 conquest of Alberei.
TIP coach Potit De Vera, however, is confident that his wards won't be affected by such break.
"We've played some tuneups during the break so I don't think it will be an issue," said De Vera, who will rely on Senegalese big man Papa Ndiaye and twin towers Bryan Santos and Ivan Santos. "Handa naman ang players natin and they know what's at stake."
The Engineers have the edge over the Energy Drink since they handed them a 110-99 defeat last August 15, but that only motivates coach Vis Valencia and his wards to pull off an upset.
Spearheading Black Mamba's upset bid are John Tayongtong, Jett Vidal, and Bobby Balucanag.