PBA Finals: 'Spider-Man' steals spotlight in Game 5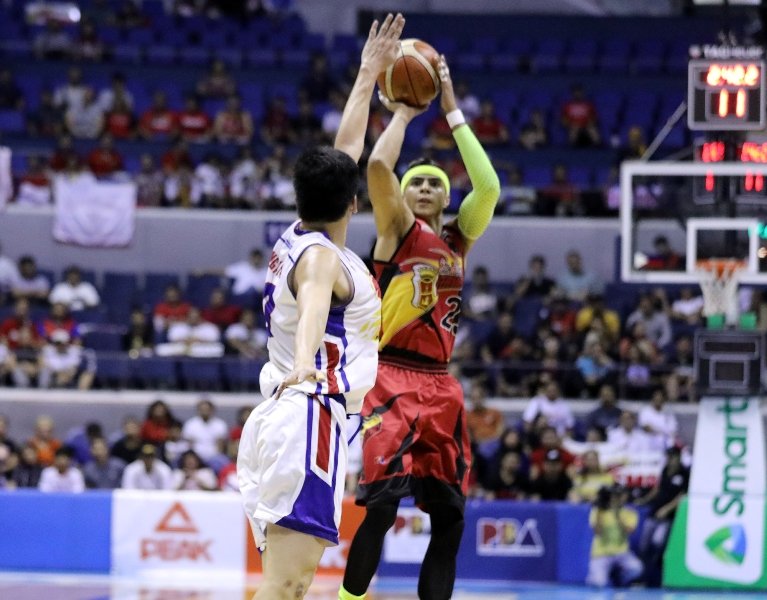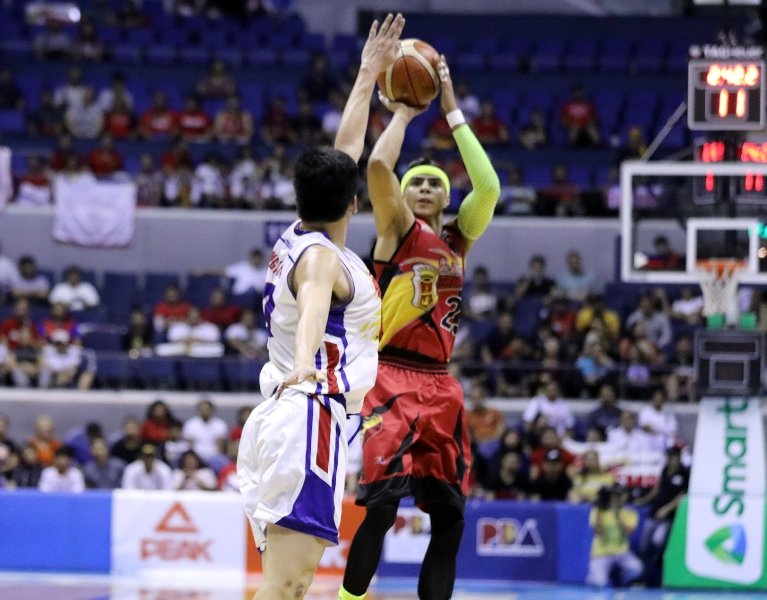 By Kevin Sox
Game 5 of the intense PBA Philippine Cup Finals series between the San Miguel Beermen and Magnolia Hotshots Pambansang Manok – eventually won by the latter via a Mark Barroca game-winner – was interrupted with 3:08 remaining in regulation after a man dressed in a Spider-Man costume entered the Smart-Araneta Coliseum hardcourt and caused a scene.

The man, later identified as Paulo Felizarta, was immediately handled by venue security but he already did damage, colliding into five-time PBA MVP June Mar Fajardo while running the length of the court.
Later upon interrogation, the Felizarta claimed that he had a charity and that he only wanted people to inflict love to each other.
"Gusto ko lang magmahalan tayong lahat," he said.
The man could be seen holding signs while running the length of the basketball court. Later on, the signs were revealed to contain unity messages such as "Vote! Love!," "Our Future Is In Our Hands," and "Vote From The Heart!"
Per TV5 head Patricia Bermudez-Hizon, Felizarta could face various charges such as alarm and scandal and just vexation.
Two more people, accussed accomplices, were also nabbed before the end of the game.
Magnolia eventually won, 88-86 to take a 3-2 lead in the best-of-7 series, moving a win away from dethroning the four-time defending All-Filipino champions.