Jiu-Jitsu: Filipina Annie Ramirez wins gold in Abu Dhabi World Pro
By Kevin Sox
Philippine martial artist Annie Ramirez won the gold medal in the female purple belt 55-kilogram event final of the Abu Dhabi World Pro 2019 at the Mubadala Arena on Wednesday.

The 28-year-old had her hand raised by the referee following a 4-4 draw against the other finalist, Sophia Dalpra of the United States in the final match to win via verdict, as per Amith Passela of The National.
"This is my first gold in four years in the World Pro and it means a lot for me and my country," Ramirez told Passela afterwards.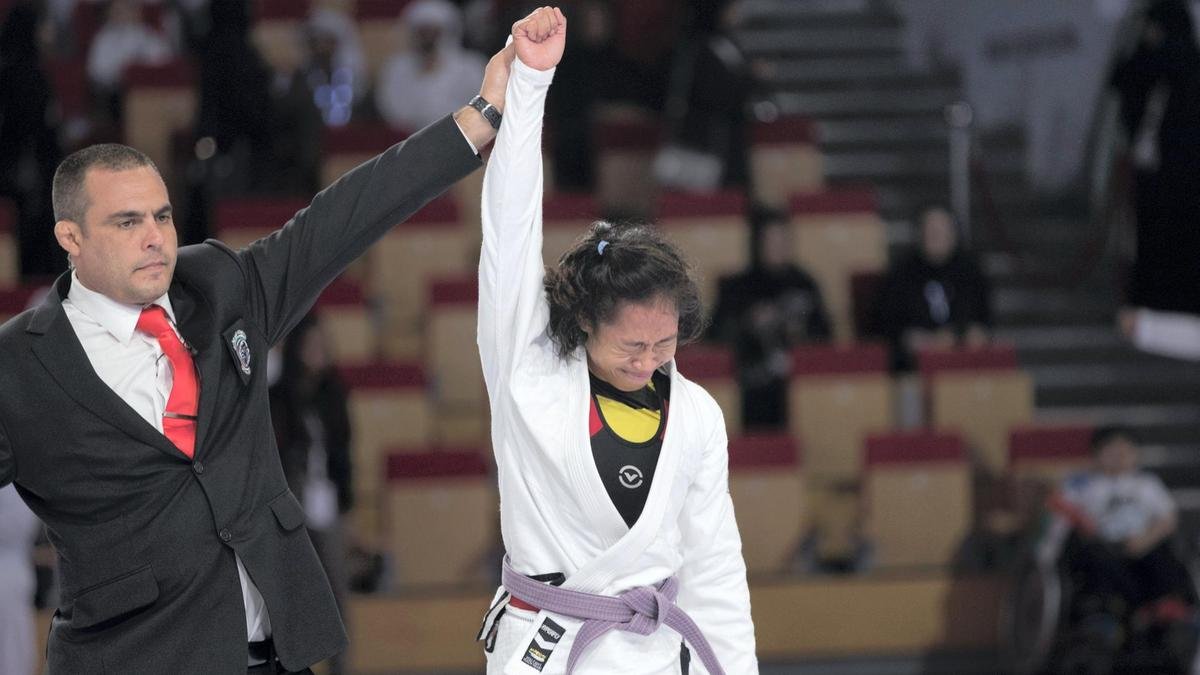 "I got emotional because I have never won a gold on a world stage. It was a close fight and with the points tied, that was a long and anxious wait before I was declared the winner."
Ramirez is a Philippines veteran, having represented the country in top international competitions like the 2018 Asian Games in Indonesia.
Ramirez is a judo black belt but made the switch to jiu-jitsu where she has had success.
The Filipina won the gold medal in the 55-kilogram event at the 2014 and 2016 Asian Beach Games in Thailand and Vietnam, respectively.
However, it took a while for her to win an international medal, making the victory at the World Pro even more vindicating and satisfying.
"I didn't give up on my goal of winning gold in the World Pro," she said to The National.
A martial arts instructor back at home too, Ramirez hopes to inspire Philippines women to get into jiu-jitsu, judo, or other martial arts.
"This gold also means a lot for me as a jiu-jitsu teacher for kids with hearing impairment. I'm sure it will motivate those kids, and perhaps, see some of them competing in Abu Dhabi in the foreseeable future."
Ramirez is one of the prominent Filipina fighters in the scene, along with Meggie Ochoa who has also won golds in regional competitions.
"It took me around two years to get adjusted to jiu-jitsu but I'm glad that I made the switch," Ramirez added. "All three fights were very hard but then you don't expect it to be easy at this level."
With the Philippines hosting the 2019 Southeast Asian Games later this year, Ramirez hopes to carry the momentum over and deliver more glory for her country.
"Now my focus is on the next competition in Mongolia and then prepare for the SEA Games. The gold in the World Pro is a good platform to work on my next objectives," she concluded.