Billiards: Recaido reach Last 16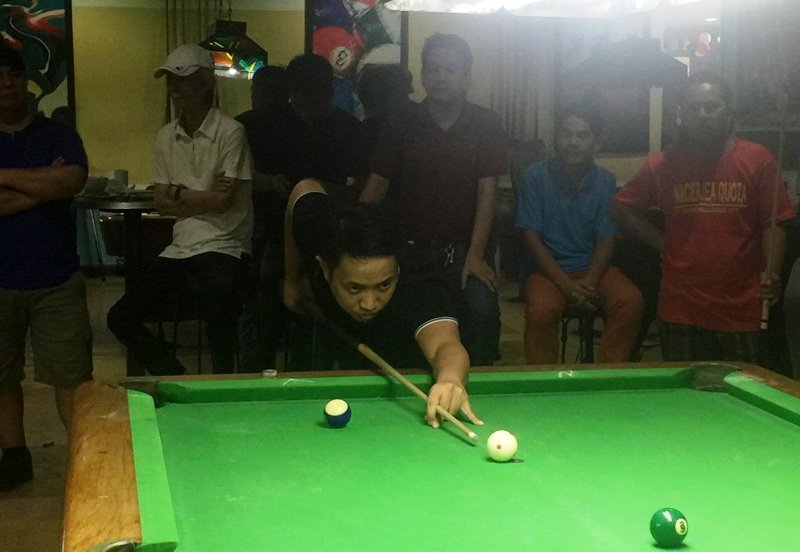 Defending champion engineer Vergel Recaido and six other cue artists made it to the next round of the 7th annual J&P 10-Ball Cup Championships late Friday at the Superbowl Makati Cinema Square in Makati City.

Recaido, president of the Copper Electronics Expertise, Inc., defeated Nelson Torres, 7-4, to advance into the round-of-16.
Recaido was able to overcome an early deficit according to tournament director Allan Soliman on the road to victory to join Gino Velasquez , Noel Cruz, Nelson Salvanera, John Jamilano, Ding Ricohermoso and Dar Bonode in the winning column.
The Mapua Institute of Technology BS Electrical Engineering graduate Recaido clustered three consecutive racks to enroute win and remain in contention in this P100,000 total pot prize 10-ball event, using the winner's break format and jointly organized by long-time billiards patron sportsman/businessman Aristeo "Putch" Puyat and DMC Entertainment and Production management boss Jesse Gonzales Cambosa Sr.
"It was a tough match." said the 35-years-old Las Pinas City based Recaido who honed his skills under sparring partner and national team member Jefrey Roda.
"I just got lucky in the end game," added the MAPPA 15 Ball Classic 2016 Class O Champion who is also the MAPPA Battle Of Champions 10-ball Grand Champion 2016 and MAPPA 9-Ball Summit 2017 Champion .
The said event is also backed up by Puyat Sports, MAPPA (Makati Pool Players Association) and Navigator Japan CEO Ryotaro Horiuchi which attracted 161 pool players.