Jobim Carlos eyes top PGT Bacolod finish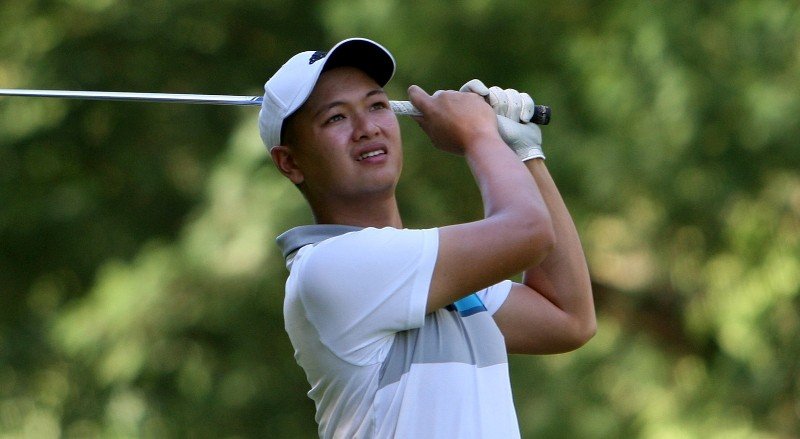 BACOLOD – Jobim Carlos braces for a stiff challenge from an elite field out to break his impressive run of form and feats, looking for another strong finish or a title romp in the ICTSI Bacolod Golf Challenge beginning today at the Bacolod Golf and Country Club in Binitin here.

With two victories, a couple of runner-up efforts and two top 10 finishes in the last two months on the Philippine Golf Tour and PGT Asia, Carlos is certainly the marked man in the P2.5 million event put up by ICTSI, upbeat but wary of his chances given the depth of the competing field and a short but tricky course that could be advantageous for some, including the long-hitters, but bane to others.
"The greens are actually good but the fairways are tight and soggy. It will be a challenge," said Carlos, whose game went on an upswing since scoring a breakthrough at PGTA Riviera last June.
He turned in the most impressive record in the PGT Mindanao swing last month, winning the Apo leg, finishing tied for sixth at Del Monte before placing second at Pueblo de Oro. The former amateur hotshot also tied for 10th at PGTA Southwoods then finished second at Forest Hills.
"He's on a streak and that's the toughest part of it, breaking one's run. We have to dish out our best to stop him," said Tony Lascuña, who in contrast is seeking to snap a long title spell on the Pilipinas Golf Tournaments, Inc.-organized circuit he used to dominate.
Carlos will have his hands full early as he drew PGTA Southwoods winner Jay Bayron and Michael Bibat in the 7:30 a.m. flight on No. 1 with Lascuña teeing off at 7:50 a.m. with Clyde Mondilla, the reigning PGT Order of Merit winner also raring to snap a long slump, and American Lexus Keoninh.
Dutch Guido Van der Valk, who won the PGT kickoff leg at Eagle Ridge last month, served notice of his bid for a second crown as he led his team composed of amateurs Arnold Sison, Arman Jardelesa and Raymund Baldeviso to the pro-am victory with a 17-under 53 total yesterday.
Carlos settled for second with a 54 in the company of Cholo Tupas, Mark Tupas and Francis Tupas while Bayron placed third with a 55 with Kenneth Lucas, Art Ponce and Pinky Silva.
Lascuña won here in 2016, edging Van der Valk and Korean-American Micah Shin in a playoff but the former three-time OOM champion has struggled with his putting stroke while failing to flaunt the endgame poise that has marked his past exploits.
Jhonnel Ababa, who won the PGTA Forest Hills leg last month, is also tipped to contend for the crown along with reigning Philippine Masters champion Jerson Balasabas, veterans Elmer Salvador, Mars Pucay and Zanieboy Gialon while local hero Robert Pactolerin hopes to turn back the hands of time and put up a series of solid games to contend in the 72-hole championship backed by BDO, KZG, Custom Clubmakers, Meralco, Sharp, Champion, Summit Mineral Water and PLDT.