PSL: Lifesavers wrap up campaign with 5th place finish
858 total views, 1 views today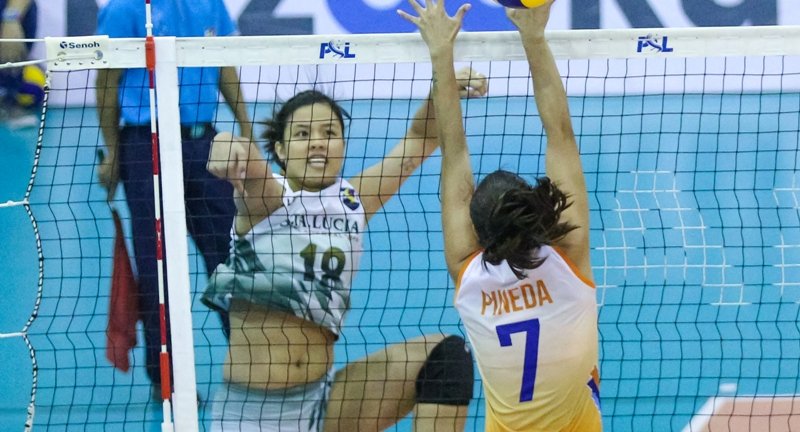 Generika-Ayala shut down its campaign on a high note as it prevailed over Sta. Lucia, 25-10, 24-26, 25-10, 25-18, to grab the fifth place of the Chooks to Go-Philippine Superliga (PSL) Invitational Conference yesterday at the Muntinlupa Sports Center.

Patty Orendain delivered the major blows for the Lifesavers, who bounced back from a heart-crushing loss to Smart-Army in the quarterfinals to cop the fifth place in this prestigious club tourney bankrolled by Isuzu, UCPB Gen and SOGO Hotel with ESPN5, Hyper HD and Aksyon TV as broadcast partners.
Orendain finished with 23 points while Angeli Araneta tallied 14 hits for Generika-Ayala, which started the conference on fire with a 3-1 win-loss card before falling prey to the experienced Giga Hitters in the playoffs.
Fiola Ceballos also had an impressive performance with 13 markers, 20 digs and nine excellent receptions while libero Kat Arado protected the floor with 19 digs and nine receptions.
"Actually, our lost in the quarterfinals really hurt us. But I told my players that we cannot deal with that forever, we have to accept it and move," said Generika-Ayala head coach Sherwin Meneses after bagging the consolation in this tourney that also has Senoh, Asics, Mikasa, Mueller and Grand Sport as technical sponsors.
"So I told them that if we will not play well today we will fail to bounce back from that loss because our goal here is to keep on improving our record."
The Lifesavers lost the second set committing two crucial errors that allowed the Lady Realtors to tie the match one-set apiece.
But they managed to get their acts together and recovered in the third set with another 15-point rout for a 2-1 set lead.
Generika-Ayala pulled away in the fourth set with a 19-13 lead, but Sta. Lucia hung within striking distance, 20-15, before Orendain hit four of their last five points to seal the fifth place win.
It was such a sorry loss for the Lady Realtors, who finished third in Pool B with a 3-3 mark before losing to might F2 Logistics in the quarterfinals.
National pool member MJ Philips was on the sidelines with a minor shoulder tear, prompting Jonah Sabete and Pam Lastimosa to step up with 10 and nine markers, respectively.