Discovery Perlas Pilipinas wins in Japan tourney anew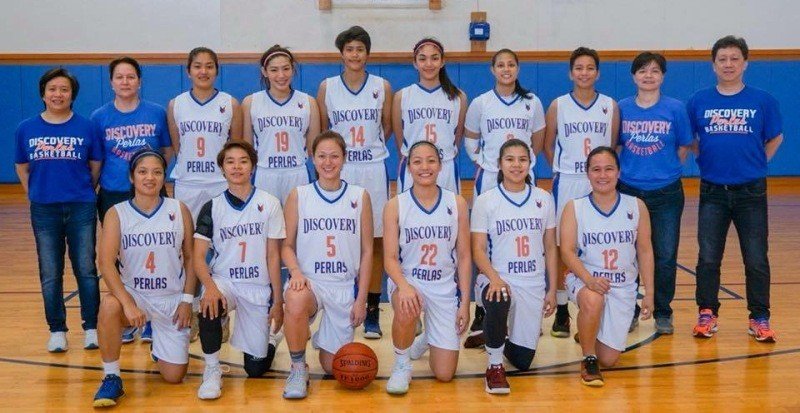 Former women's national basketball team Discovery Perlas Pilipinas topped the recent Memorial Day Tournament at the Kadena Air Base, Okinawa, Japan for the second year in a row.

Cheering the team to a back-to-back victory was Cynthia Tiu, team manager and acknowledged mother of Philippine women's Basketball. A member of the family behind the Discovery group of hotels and resorts, Tiu made it her personal mission to provide full and unwavering support to Discovery Perlas Pilipinas.
She has been an advocate for women's basketball since 2008. That year, for the first time in Philippine history, the national team won the gold in the SEABA Tournament and two silver medals in the Southeast Asian (SEA) Games.
The Discovery Perlas consists of 12 members, each a bemedalled baller from top educational institutions: Ish Tiu, SEA Games silver medalist, from Ateneo de Manila University; Ella Rodriguez, from Los Angeles, California and a player from Enderun Colleges; Joylyn Pangilinan, a member of the Guam National Team who is also from Enderun Colleges; Karla Manuel, Carolina Sanggalang, Sai Larosa and SEA Games silver medalist Joy Galicia, all from the University of Santo Tomas; Ford Grajales, SEA Games silver medalist, from Lyceum of the Philippines University; Lhen Flormata, SEA Games silver Medalist, also from Lyceum; Rica Francisco, from Rizal Technological University; Angeli Gloriani, SEA Games silver medalist, from De La Salle University; and Banjo Soriano, a member of University Athletic Association of the Philippines champion team from Far Eastern University.
Rodriguez, 25 and 5"11, received the Most Valuable Player Award while Pangilinan, 19, a Filipino-American from Guam, was chosen as a member of the "Mythical Five" of NAASCU (National Athletic Association of Schools, Colleges and Universities).
"It takes a lot of sacrifice to prepare a team for an international competition. First of all, you have to deal with the different players' various other commitments. Some of our players are already working and some are playing for different universities," said head coach Haydee Ong.
Assistant Coach Sen Dysangco credited Tiu and the Discovery group for their patronage that helped Discovery Perlas achieve so much.
"Through thick and thin, win or lose, she (Tiu) has always tried to generate grassroots support for women's basketball," says Dysangco.