Lascuña upbeat as PGTA F Hills unwraps
362 total views, 1 views today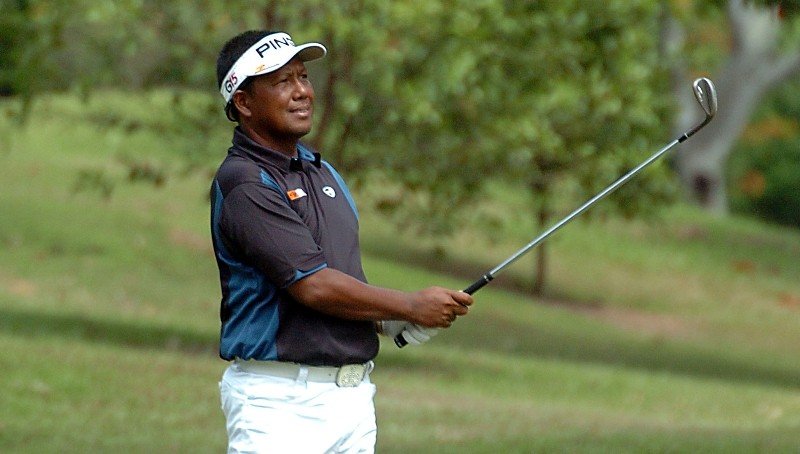 Tony Lascuña hopes to end a long winless campaign with a victory at the ICTSI Forest Hills Championship, armed with a new putter and a confidence bolstered by his triumphs in what used to be a Philippine Golf Tour event the last two years at the Nicklaus course here.

But now serving as a leg of the PGT Asia, the $100,000 championship beginning today (Wednesday, July 11) could add to Lascuña's string of heartbreaks with a slew of foreign aces and a bunch of local top guns all primed up for four days of battle at one of the country's toughest courses.
"This is a tough course with unpredictable putting surface. You don't know where to place your shots since some (greens) are slow and some are fast. I think a 10-under card will win here," said Lascuña, who beat Zanieboy Gialon and Orlan Sumcad by 11 shots here in 2016 then won again by three over Gialon last year.
But the multi-titled former three-time PGT Order of Merit winner remains winless this season, both in the PGTA and PGT circuits, although he kept contending in most events only to fade in the stretch on putting woes.
"I already changed my putter and adjusted my style. Hopefully it clicks," said Lascuña, who tied for fourth in the last two PGT events at Del Monte and Pueblo De Oro.
But he'll be a facing a tougher, talent-laden international field this week, led by Thai aces Wisut Artjanawat, Poosit Supupramai and Varanyu Rattanapohiboonkij, Americans John Michael O'Toole, Brett Munson and Lexus Keoninh, South African Mathiam Keyser, Dutch Guido Van der Valk and Aussies Damien Jordan, Andrew Campbell and Nathan Park – all in pursuit of the coveted championship.
Young Korean Kim Joo Hyung, who humbled the cream of the local pro crop and a number of foreign aces at Pueblo De Oro last week, will also be a marked man in the fourth leg of the region's newest circuit organized by Pilipinas Golf Tournaments, Inc.
So does the hottest local player on tour today – Jobim Carlos, who topped the PGTA Riviera leg for his maiden win and added the PGT Apo Invitational title, both last month. He tied for sixth at Del Monte and lost by one to Kim last week.
"It will be a question of who plays better with the irons. The greens are tough and the course is soft so focus will be on ball control from the fairways to the greens," said Carlos, who also picks Lascuña as the player to beat again here for his solid iron play.
"But let's see…if iron play works, I think I'll have a chance," said Carlos.
So do the rest of the contenders, including local top guns Jay Bayron, Jerson Balasabas, Elmer Salvador, Clyde Mondilla and James Ryan Lam, guaranteeing another thrilling battle for golfing supremacy in the 72-hole championship backed by BDO, KZG, Custom Clubmakers, Meralco, Sharp, Champion, Summit Mineral Water and PLDT.