Jennifer Aniston heads to White House as a lesbian president in Netflix's 'First Ladies'
498 total views, 1 views today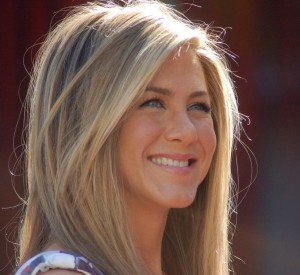 Jennifer Aniston is heading to the White House. The actress as a lesbian female president in a Netflix political comedy film.
The movie, titled "First Ladies," will feature Aniston as Beverly Nicholson, the first female president of the United States. She happens to have a wife named Kasey, who will be played by Tig Notaro ("One Mississippi).
Notaro pitched the film to Netflix from a script she wrote alongside her real-life wife, Stephanie Allynme. Aniston will also serve as the producer of the movie alongside Will Ferrell, Adam McKay, Notaro and Alynne.
Netflix has not yet revealed other details to "First Ladies." The movie, however, has its official tagline: "Behind every great woman…is another great woman."
Notary is actually preparing to launch her comedy special on Netflix. "Happy To Be Here" will be available for streaming beginning May 22. The prolific comedian will also direct Ellen DeGeneres' special on the streaming platform.
Aniston, on the other hand, is also set to work on Netflix's "Murder Mystery" with Adam Sandler. The comedy movie is about a cop (Sandler) who takes his wife (Aniston) on a European cruise, where they find themselves smacked in the middle of a murder investigation.
The actress and the comedian previously worked together in the movie "Just Go With It," which came out in 2011.
The star of "Friends" will also return to television with Reese Witherspoon in a still-untitled series about morning show hosts. The light drama will be streamed on Apple TV, but its filming dates and release have not yet been announced.
Meanwhile, Aniston will be seen on the big screen next via the movie "Dumplin," where she plays the mom of Willowdean "Dumplin" Dickson (Danielle Macdonald). The film, which finished filming last October, is based on a young adult novel from Julie Murphy that features an overweight teen who decides to enter in a beauty contest to prove everyone wrong.