PH Fashion Week to promote 'Compassionate' Gold
568 total views, 2 views today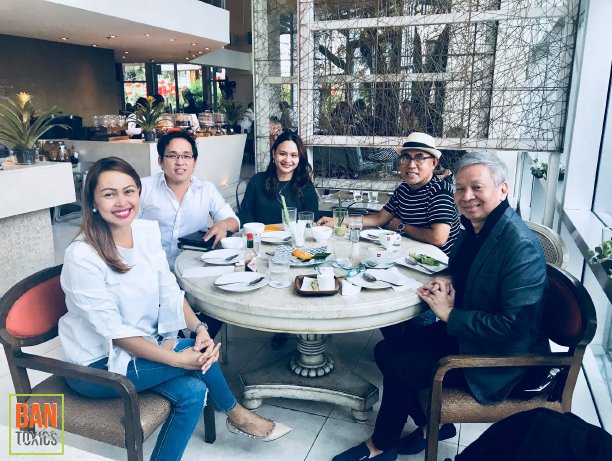 Dubbed 'Compassionate Gold', this refers to jewelry and accessories made of gold obtained from the Artisanal and Small-Scale Gold Mining (ASGM) sector through responsible methods that are not harmful to health and the environment; sourced from legal mines; certified mercury-free, child-labor free and ensuring decent working conditions.

Compassionate Gold follows international norms such as the Minamata Convention and that of the Organization for Economic Cooperation and Development (OECD). It puts the welfare of the people and the planet at the center of artisanal and small-scale gold mining.
"Compassionate Gold is our way of helping uplift the lives of our small-scale miners and their communities who have long been trapped in a cycle of poverty," Fr. Rey San Juan, Board of Trustees President of non-governmental organization BAN Toxics said.
"We want to encourage our miners and mining communities to adopt sustainable and responsible gold mining activities by providing them with opportunities for economic growth and participation in a wider market, with the help of the Fashion Week," he added.
BAN Toxics and Runway Productions, producer of the Philippine Fashion Week, recently signed an agreement for the launch of Compassionate Gold.
"Globally, the thrust of fashion is eco-consciousness and care for the people. We are providing the platform of the Philippine Fashion Week to showcase the situation and challenges of small-scale gold mining. We also want to encourage the market to purchase Compassionate Gold to help the miners," Audie Espino, founder of the Philippine Fashion Week said.
BAN Toxics works with small-scale gold miners and their communities for the elimination of mercury and promote and protect rights, especially of women and children. It is currently implementing the CARING Gold Project, in cooperation with the International Labour Organization, to reduce child labor and improve working conditions in the ASGM sector.