'Five Nights at Freddy's' Sixth installment possibly happening but with a twist
951 total views, 1 views today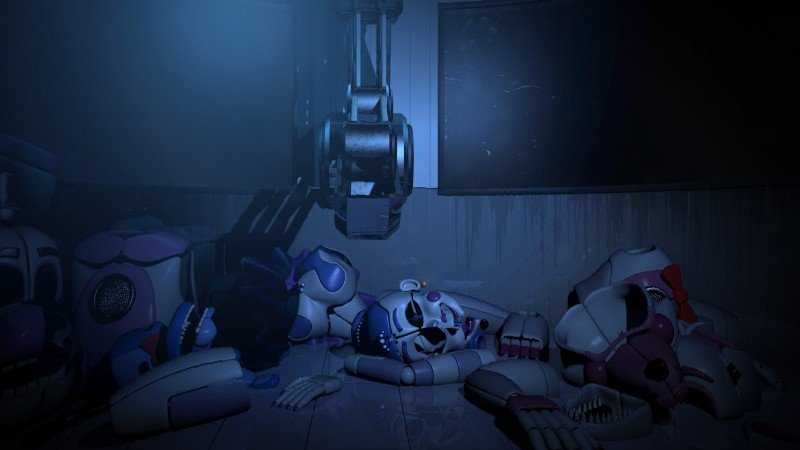 Until now, the belief of many is that all hopes of seeing a "Five Nights at Freddy's 6" would be a long shot. Game creator Scott Cawthon had already claimed that development for the game has been canceled but a new round of updates just spurred new possibilities for the FNaF franchise.

Last Oct. 28, a look at scottgames.com shows an updated image. This time around, folks will see an image showing Freddy carrying a cake with a rainbow behind him and bringing it to three children.
Other than that, Attack of the Fan Boy also points out changes made to scottgames.com and fnafworld.com. Somewhere in the codes include the question "What is paragraph 4?" which goes over and over. So what is this repeated mention of paragraph 4 all about? Could this be a tease of things to come for "Five Nights at Freddy's?"
For "Five Nights at Freddy's" fans, paragraph 4 could refer either to the dialogue involving Phone Guy or Phone Dude in one of the games. If not, it could be something taken out of the novels or perhaps the "p" tag of the site's HTML. As far as the site code is concerned, the tag leads to a color code "ee82ee" which is a shade of purple. Could this be referring to the Purple Guy?
Whatever it is, most are under the impression that Cawthon has something up his sleeve. The immediate thing that comes to mind is "Five Nights at Freddy's 6" despite the fact he said it was canceled. Could he be taking it all back?
It should be worth noting that Cawthon previously mentioned about making more games which are likely to be spin-offs. So while most have kept hopes of a "Five Nights at Freddy's 6," the video game designer could be inadvertently working on that but under a different name or title.
That could be in the form of a mini-game similar to "Foxy Fighters" or a tycoon style of a game set in the FNaF world. Right now, anything is possible and Cawthon may have just ignited a spark to revive hopes of another smash hit game.
For now, it will be touch-and-go though the updated websites have already raised hopes of another game from Scott Cawthon. Technically, it could be a "Five Nights at Freddy's 6" but under a different game title.