Classic Pinoy Breads Get a Modern Twist
454 total views, 1 views today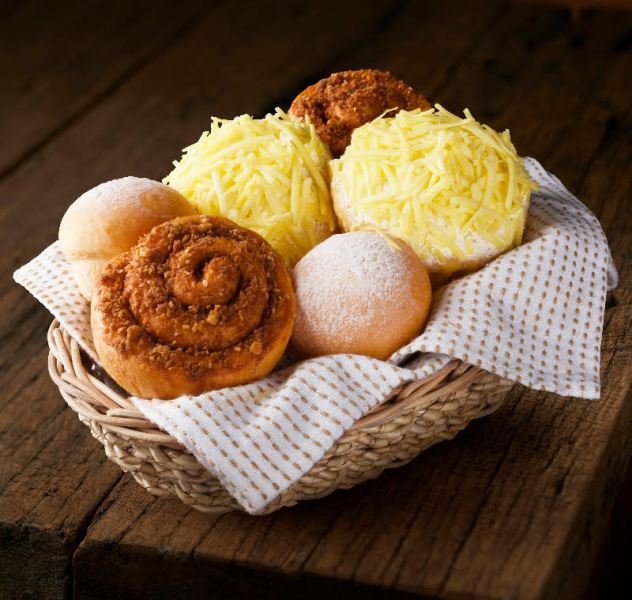 It's no secret that Pinoys love to eat bread. In fact, the popular, affordable, and filling Pinoy breads such as pandesal, pan de coco, monay, and ensaimada can be seen in almost any neighborhood bakery. Whether it is consumed as snacks, given as pasalubong, or bought as a treat to any social gathering, it is undeniably a big part of the Filipino lifestyle. It comes as no surprise then that thePhilippines' bread culture is kept alive and continuously evolving to satisfy the ever-changing needs and tastes of Filipinos.

Roy Tabocolde and Greegy Cabarrubias, winners of the 1stTinapayNatin Bread Baking Competition, a nationwide contest that aims to celebrate the vibrant tradition of Filipino bread-making,sought inspiration from their childhood bread favorites and gave them a modern twist to reflect their own passion and creativity. Give their creations a try and you might just find your new merienda or pasalubong staple.
Cagayan De Oro Pastel
It is known to many that pastel isa very popularpasalubongofCagayan De Oro, andGreegy, who grew up in the nearby city of Davao, has always enjoyed eating this bread. He noticed though that it is neither well-known nor widespread in their local bakeries in Iloilo, where they are currently residing. Together with Roy, they decided to share this favorite treat to more people by making their own version of the best-selling pastel and promoting it in their province and nearby areas. Theirversion is a sweet and buttery bun with a thick and luscious dulce de leche filling, and carefully brushed with butter after being removed from the oven. Finished with a dusting of powdered sugar, this bread is set to satiate anyone's sweet cravings.
Nutty Caramel Roll
Caramel Rolls are nothing new to the Filipino household, but Roy and Greegy wanted to give it a new spin. They wanted to create a fresh mix of flavors but still give that familiar taste that Pinoys crave for. This led them to create the Nutty Caramel Roll, which combines a rich caramel sauce, and tasty sesame and butterscotch topping set in a pillowy bread for a delicious fusion of Eastern and Western flavors. The new flavors complement each other well andcan certainly be enjoyed andshared asmerienda.
Ensaimada Royale
Prior to joining the competition, Roy and Greegy observed that each bakery has its signature bread. They even remember a small but popular bakery in their hometownwhere people really line up for their mouth-watering pandesal and ensaimada.Inspired by this, they decided to make a richer version of ensaimada that can easily be a crowd favorite.This sumptuous version is smothered with butter, filled with sweet and tangy cream cheese, and has a generous topping of grated cheddar cheese. This melt-in-your-mouth combinationfeatures a contrast of sweet and saltyflavors that when paired with hot chocolate or coffee, is sure to seal the deal.
Each of these three bread creations is great to enjoy on its own but they especially go well together, just like how Roy and Greegy imagined it while coming up with their entries. It is a great trio of a modern take on classic snacks or pasalubong favorites.
With more imaginative bakers inspired by their childhood favorites, the rich tradition of bread baking in the Philippines continues to flourish and paves the way for innovation inlocal culinary staples. In no time, there will be even more fresh bread creations to watch for, making the possibilitiesendless for the bread culture in the Philippines.
The Cagayan de Oro Pastel, Nutty Caramel Roll, and Ensaimada Royal are the winning TinapayNatinentries created by Roy Tabocolde and GreegyCabarrubias. These bread products are available in all Max's Corner Bakery outlets until October 2017. If you want to share your own bread stories, visit https://facebook.com/TinapayNatinto learn more about the competition.