Basketball Champions League launches first app
459 total views, 2 views today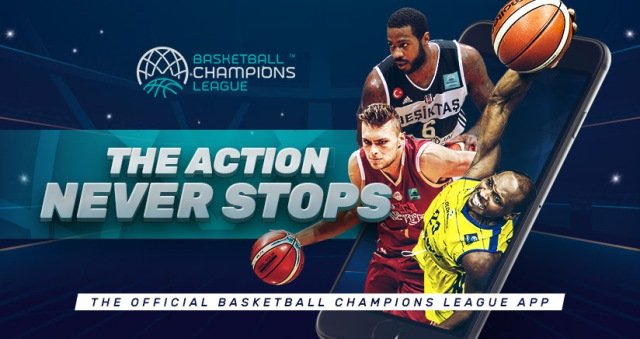 The Basketball Champions League has launched his brand new app, offering unique personal experience for each and every fan.

With the second season of the competition set to tip off in a week's time, this app offers a true fan-centric mobile experience. Fans will be able to follow their favourite teams and players, and customize their journey within the app. Not only, users will receive all the latest news, photos and videos of their preferred teams. Wherever they are, fans will be able to follow game lives on the go and receive Live Stats updates during the games.
The app, was developed by Infront's subsidiary OMNIGON and is available for both Android and iOS devices.
The app enables fans to get the very best of the competition right at their fingertips as they have the option to select and follow up to 3 favorite teams and 10 favorite players. In doing so, their Basketball Champions League experience is completely customized and gives them full control of what they want to access instantly.
The release of the app is part of Basketball Champions League's constant and ongoing drive to cater to fans who, more and more, consume basketball events on mobile.
Patrick Comninos, Basketball Champions League Chief Executive Officer, said: "We are very pleased to offer this brand new application to all our fans around the world. With only a couple of days left to the start of our second season, it's a perfect opportunity to provide our fans and participating players with a state-of-the-art experience on the digital space. Adding a newly-designed app to our communications tools was an evident must. We are certain that this will keep the Basketball Champions League among the most followed competitions in Europe, digitally. We are proud to offer this to the basketball community."
You can download the app for free here: championsleague.basketball/app.