Millennial Nurse-Solon Pushes for Broadcast Warnings on Salty and Sygary Foods, Drinks
543 total views, 1 views today
The 28-year old AANGAT TAYO Party-list Congressman Neil J. Abayon has filed House Bill 5964 or the "Broadcast, Webcast, and Published Warnings on Foods High in Sodium or Sugars."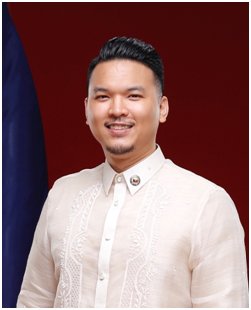 This proposed piece of public health legislation draws inspiration from the warnings on smoking being dangerous to one's health.
Millions of Filipinos are eating and drinking themselves to ill health and death with their excessive consumption of processed, fermented, and dried foods high in sodium or sugars.
This bill seeks to enable Filipinos to make smart food choices. "We are pushing for this because in your youth you work hard to save up pero napapabayaan ang kalusugan, tapos pagdating ng 40+ years old, lumalabas na ang mga sakit. Yung ipon napupunta lang sa pagpapagamot instead of sa family. Pero kung nalaman sana nila to make smart food choices early on, naiwasan sana yung ganoong situation in life."
The results of these dangerous habits are preventable lifestyle diseases such as diabetes, cardiovascular diseases, and kidney disorders which could lead to permanent disability or death.
Filipinos thus need to be reminded to take good care of their bodies and health and one of the effective ways is by way of those advertisements, commercials, and other marketing tools.
Latest posts by Regino Cabang
(see all)