Data Risks Give No Rewards, Kaspersky Lab Warns
402 total views, 1 views today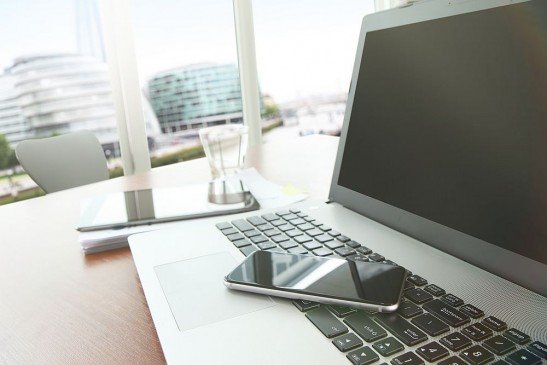 Users are putting their precious and sensitive data in danger, by the way they share both their information, and their physical devices containing this information with others. Kaspersky Lab's My Precious Data: Stranger Danger report lifts the lid on data sharing habits and reveals that people who share their data and devices, live digital lives that are much more difficult than those who don't – suffering from data loss and problematic devices.

People that share their data with others are more likely to have digital life difficulties – for example, almost half of users who share their data online have experienced data loss on their smartphones (47%).
The chances of data loss however, are comparatively slim among those who do not share their data with others – only 13% of these people have lost information from their smartphones.
The risks of sharing are even higher for those who share their information with strangers, with 59% of smartphone users who have shared data with strangers admitting they have lost their data.
People who share their precious data digitally have also reported a wide range of problems with their devices.
On smartphones, the most common issues include intrusive adverts (51%, compared to 25% of users who don't share), battery life issues (41%, compared to 17% of people who don't share), apps operating on their device without their consent (19%, compared to 6% of users who don't share) and malware infections (14%, compared to 4% of people who don't share).
These findings illustrate a strong connection between sharing and device issues, with those that share data being more likely to lead difficult digital lives than those that don't.
In addition, the research shows the same correlation for people that put their physical devices in the care of others – such as giving their smartphones to others for a period of time, leaving their devices unlocked in a public place, giving out their PINs and so on.
These users are also more likely to suffer data loss – for example, more than half (65%) who have shared their smartphone with others have also experienced data loss on their smartphones, compared with 34% of those who haven't.
"Our research shows that when people over-share data digitally, they are more likely to face device problems and lose data, making their digital lives more difficult," commented Andrei Mochola, Head of Consumer Business at Kaspersky Lab.
"This problem is made worse when users share their digital devices with others, or with total strangers. We know that users are unlikely to stop sharing the precious data they love with people online – this is one of the privileges of the online world. But that's why it is so important for everyone to be more aware of the potential dangers they are putting their data and devices in. We urge people to choose protection that adapts to suit their needs, whatever environment they are in. This approach identifies complex and targeted threats and offers users advice that helps to reduce the potential damage to their data and devices – leaving people to enjoy all the online world has to offer."
Award winning protection is available that helps to safeguard families and all their precious memories. Kaspersky Total Security delivers protection for PC, Mac, iPhone, iPad and Android. Features such as Backup and Encryption protect people's data from harm.
In addition, Antimalware Protection, Software Cleaner and Application Manager ensure that devices continue to work in the best possible condition.
My Precious Data: Stranger Danger is based on an online survey conducted by research firm Toluna and Kaspersky Lab in January 2017. The survey assessed the attitudes of 16,250 Internet users aged over 16 years old, from 17 countries around the world.
Latest posts by Regino Cabang
(see all)