Samsung Galaxy S8 Mini Release News: Is a Smaller, Cheaper Model With Snapdragon 821 and Infinity Display Launching in September?
318 total views, 3 views today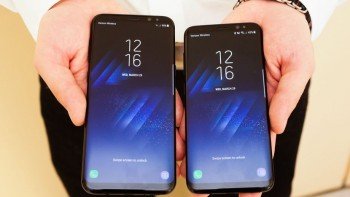 Samsung could be launching a mini version of the Galaxy S8 in September. The smartphone will reportedly be a cheaper device with a Snapdragon 821 processor chip and an infinity display.
The Samsung Galaxy S8 Mini will be the third model in the S8 line, which consists of the regular smartphone and the bigger S8+. This smaller version will also be the newest mini in the Galaxy S line since the S5 release in 2014. ITHome provided a photo of the complete line up to show how the three S8 models look alongside each other.
According to speculations, the Samsung Galaxy S8 Mini allegedly will follow the same design as the regular S8 body shell. The smaller smartphone will also have the same curved edge in its 5.3-inch screen display. It is assumed that the screen display will be a Super AMOLED.
The Samsung Galaxy S8 Mini will also have a Snapdragon 821 processor, as well as 4GB of random access memory (RAM) and 32GB of internal storage. It is a slight downgrade to the S8, which has a Snapdragon 835 processor and 64GB of internal storage but then the difference is expected because of the mini's size.
The Samsung Galaxy S8 Mini will be equipped with a 12-megapixel camera. Price points for the device will fall below $700.
But a report debunking speculations stated that it won't make sense for Samsung to release a Galaxy S8 Mini with a slightly slower processor and smaller screen size. The Korean mobile company was said to have discontinued this plan despite the alleged "leaks."
Instead, Samsung might be coming up with a water and dust-resistant Galaxy S8 Active as an upgrade to its S6 Active and S7 Active, which was released in 2015 and 2016 respectively. This device will be bulkier but with a more durable body as well as higher, long-lasting battery power of 4,000 mAH. Samsung, however, has not confirmed nor denied the reports on the Galaxy S8 Active.