UAAP Season 85: DLSU clips Ateneo in women's basketball
7,891 total views, 23 views today
De La Salle University took down archrival Ateneo de Manila University, 75-67, in the UAAP Season 85 women's basketball tournament at the Smart Araneta Coliseum on Sunday, Oct. 9.

After Jhazmin Joson pulled the Blue Eagles to within three, 70-67, after a steal and a bucket with 1:50 to go.
But Lee Sario put the finishing touches for the Lady Archers for the victory.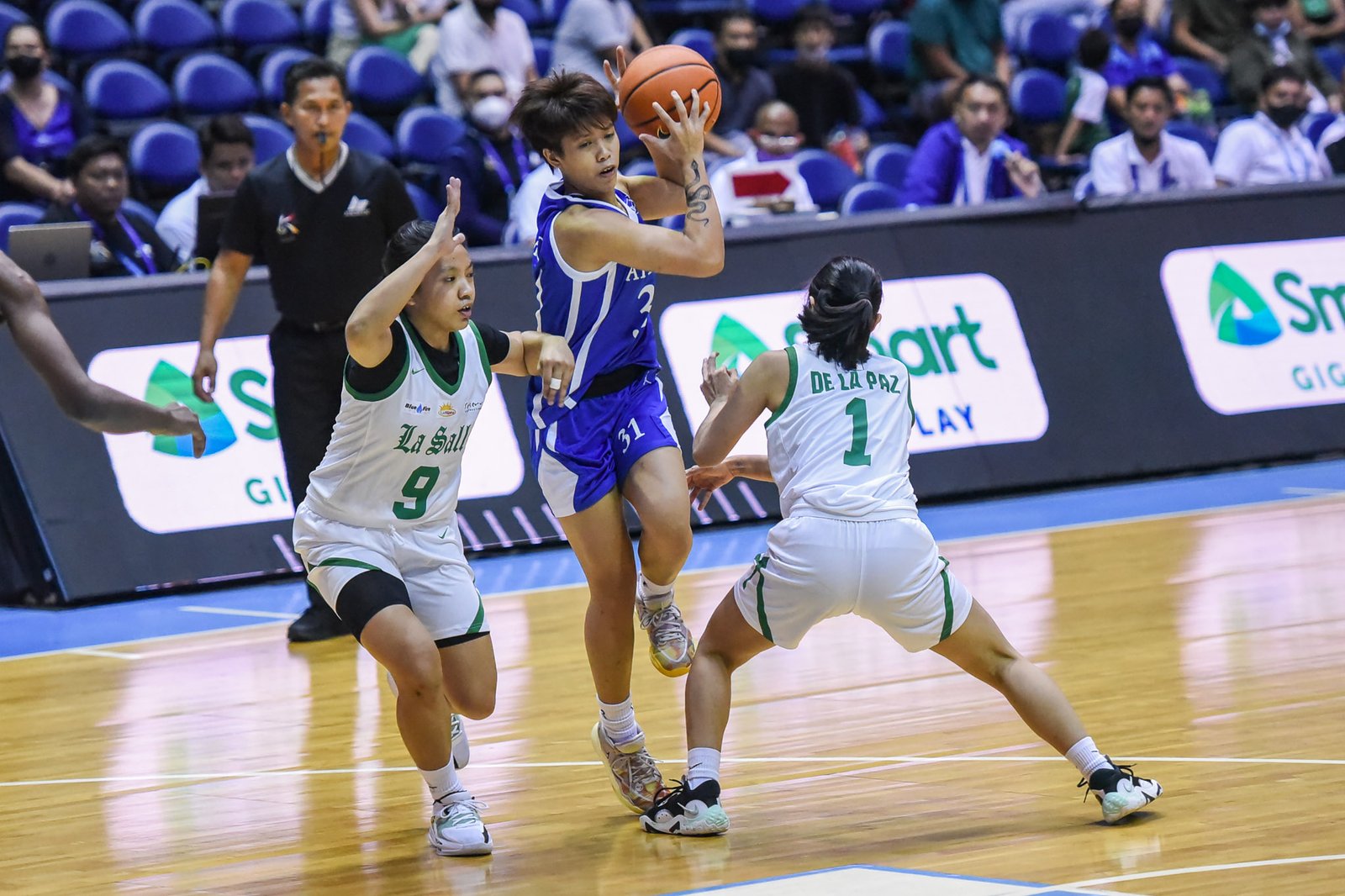 "For us, it's about pride. Again, we can lose to any team but we don't want to lose to Ateneo maybe because I was from an era na that was the thing," said La Salle coach Cholo Villanueva.
Sario had 19 points for the Lady Archers, 11 in the payoff period, to go with 11 rebounds, while Fina Niantcho added 13 points and 10 rebounds.
Charmine Torres did it all with 10 points, six assists, five rebounds, and five steals.
The Lady Archers joined University of the Phiippines and University of Santo Tomas at 2-1 for second.
Rookie sensation Kacey Dela Rosa continued to be Ateneo's rock with 21 points and 14 rebounds, while Joson chipped in 14 points, nine assists, four rebounds, and four steals.
The Blue Eagles slid to 1-2 along with Far Eastern University and Adamson University.
La Salle will next face University of the East on Wednesday, while Ateneo battles the Growling Tigresses.
The Scores:
DLSU 75 – Sario 19, Niantcho 13, Torres 12, Binaohan 10, Dela Paz 6, Arciga 5, Ahmed 4, Dalisay 3, Espinas 2, Jimenez 1, Camba 0.
Ateneo 67 – Dela Rosa 21, Joson 14, Miranda 9, Eufemiano 8, Calago 7, Nieves 6, Makanjuola 2, Jajurie 0, Villacruz 0, Gino-Gino 0.
Quarterscores: 19-12, 36-33, 56-53, 75-67.