Baldwin Issues Short Comments Since Harrowing 'Rust' Shooting
1,025 total views, 1 views today
Veteran actor Alec Baldwin is unsurprisingly keeping things toned down with much of the attention on the fatal shooting of Halyna Hutchins on the movie set of "Rust."
The 63-year-old actor and his family have been keeping a low profile since the incident and have been understandably asked to avoid talking about the topic.

However, Baldwin made a rare address on the "Rust" shooting on Saturday, Oct. 30, after being continually hounded in Manchester VT. Along with his family, the actor pulled over to confront photographers and gave their piece on the fatal shooting alongside his wife, Hilaria, TMZ reported.
It was unsurprisingly a tense conversation but courteous. But the thing here is that Baldwin wanted to put a stop to the constant stalking although the actor and his family could not divulge much on orders of the Santa Fe Sheriff's Office. A video of Baldwin's interview can be viewed here via CBS News.
Throughout the conversation, Baldwin admitted that Hutchins was his friend and that the two even went to dinner before the shooting. He has been in touch with the family of the late cinematographer, revealing how they were mortified about the whole thing.
As far as the movie set, Baldwin said that everything was running fine before the incident.
Baldwin also gave his piece on how firearms on movie sets should be treated. He agrees that stricter measures must be in place if not banning real guns or live ammunition altogether.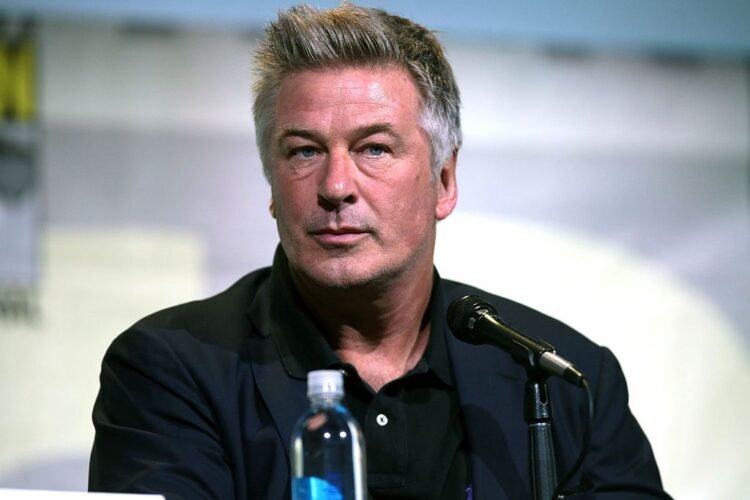 Although these measures will help prevent any similar incidents that would put a movie crew and cast members in a safer environment, the future of "Rust" is now questionable.
With things allegedly going smooth, not most were expecting such a tragic incident to happen. Among these include the proper checking of the weaponry onset and the handing of the "cold gun" to Baldwin that led to the shooting.
There are even claims that some crew members took the gun offset at one point to play around and do target practice. But through it all, the use of a real gun that, for some reason, had live ammo is the main issue.