'The Apprentice: ONE Championship Edition' Sends Two Candidates Home
2,023 total views, 2 views today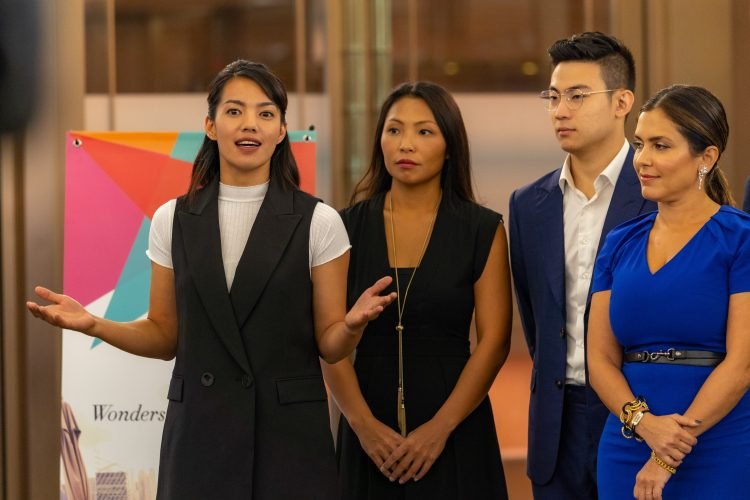 "The Apprentice: ONE Championship Edition" returned with another exciting episode on Monday, March 29, on One Sports.
Martial arts legends Georges St-Pierre and Renzo Gracie appeared in the episode and participated in a difficult physical task with the candidates. Catcha Group Co-Founder and Group CEO Patrick Grove later joined ONE Championship Chairman and CEO Chatri Sityodtong and Advisor Niharika Singh in the boardroom.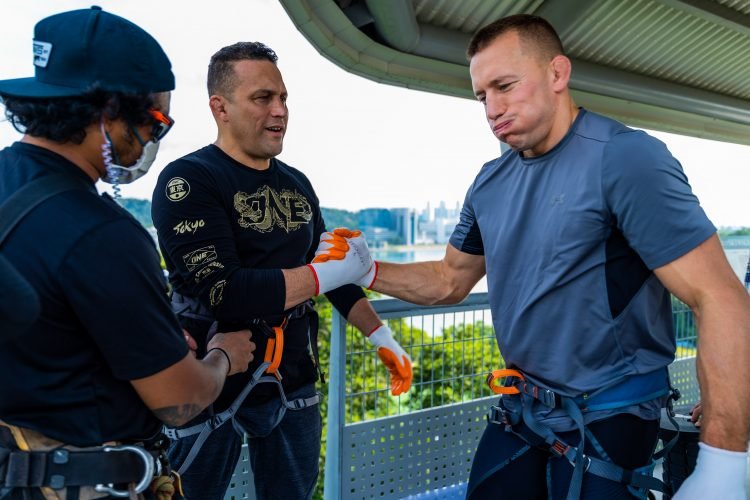 Physical Challenge: Fort Siloso Skywalk on Sentosa Island
For the physical challenge, candidates had to rappel down an 11-story structure and quickly climb back up via rope ladder. The team with the shortest combined time from all candidates would earn a victory celebration at Bar Square and receive an advantage in the next business challenge.
St-Pierre and Gracie surprised the cast by performing the task first, and Task Captain Dom Lau briefed the group shortly afterward.
Candidates from both teams experienced difficulty rappelling down the skywalk and struggled to maneuver their way up the dangling ladder. Japanese candidate Sho Takei struggled with his fear of heights but ultimately willed himself through the challenge.
Despite Sho's tough time, his teammates pulled through, and Team Valor captured the victory behind a strong group effort.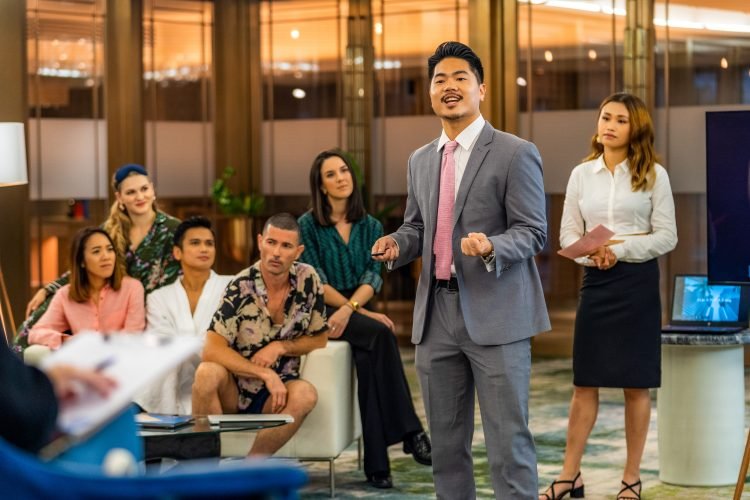 Business Challenge: Seven-Day Social Media Campaign
Teams had to create an engaging seven-day social media campaign, choosing between influencers Yumika Hoskin and Justin Bratton to promote Andaz Singapore's designer hotel experience. Because Team Valor won the physical challenge, the group had first pick.
With Filipino candidate Louie Sangalang as Project Manager for Team Valor, the unit mostly worked together in harmony while preventing Clinton Tudor from disrupting the productivity. Meanwhile, Eugene Chung's inexperience as a leader for Team Conquest resulted in a disorganized mess.
Both teams delivered solid presentations, but it quickly became clear which side had created the more robust campaign.
The Pitches
With ONE's Siyodtong, Singh, and Catcha Group's Grove examining every aspect of both marketing plans, the atmosphere was intense.
Sho, Kexin Ye, and Monica Millington led the presentation for Team Valor, impressing Sityodtong by combining analytics with creative ideas. However, Grove pointed out the lack of a clear seven-day plan, which the challenge required.
In contrast, Niraj Puran Rao and Paulina Purnomowati presented a clear plan for Team Conquest, but the campaign was bland and unoriginal. Singh criticized Alvin Ang for not contributing to his team enough and Roman Wilson for his PowerPoint design flaws.
With vastly different approaches, both teams headed to the boardroom.
The Boardroom: Double-Elimination
Team Valor once again emerged victorious in the business challenge. Sityodtong credited the win to a superior concept and praised Millington's ability to build brand identity. Conversely, the ONE Championship CEO sent Ang, Chung, and Wilson from Team Conquest to the chopping block.
Chung delivered a passionate speech about changing his life and the inspiration he took from Sityodtong's own rags-to-riches life story, which moved the ONE CEO.
That kept Chung on the show, but Wilson's passiveness and Ang's lack of contribution saw both of them eliminated from the competition.
"The Apprentice" is one of the biggest non-scripted reality television programs in history, judging the business skills of candidates who are competing for a job offer under a high-profile CEO. It has aired in more than 120 countries. The first season of "The Apprentice: ONE Championship Edition" consists of 13 episodes and will be seen in the Philippines on Thursdays, 8:50 pm on AXN cable network and on Mondays at 9 p.m. on One Sport.
More information on "The Apprentice: ONE Championship Edition" and How to Watch can be found at:  https://www.onefc.com/the-apprentice