Enderun strengthens global hospitality education with Les Roches
896 total views, 1 views today
Enderun Colleges maintains a comprehensive global hospitality management program to prepare students for international leadership positions through its renewed and expanded academic partnership with Les Roches. Les Roches' Swiss-style academic rigor and commitment to learning continuously reflect on the fundamental training and principles of Enderun education in the Philippines.

Aligned with the new program which involves faculty development, course delivery, learning resources, and student experience, graduating students will receive an Enderun diploma together with the Les Roches' logo which certifies completion that upholds assurance of compliance with the Les Roches Academic Association Quality Standards. Therefore, Enderun's academic study of the Bachelor of Science in International Hospitality Management (BS IHM) program, its teaching philosophy, grounded on both theory and practice, equips students with a strategic blend of experiential
learning with a solid foundation for an international caliber capacity.
Ranked third in the worldwide institution for hospitality and leisure management, Les Roches has pledged to offer Enderun graduates with a competitive edge in building a long and rewarding career.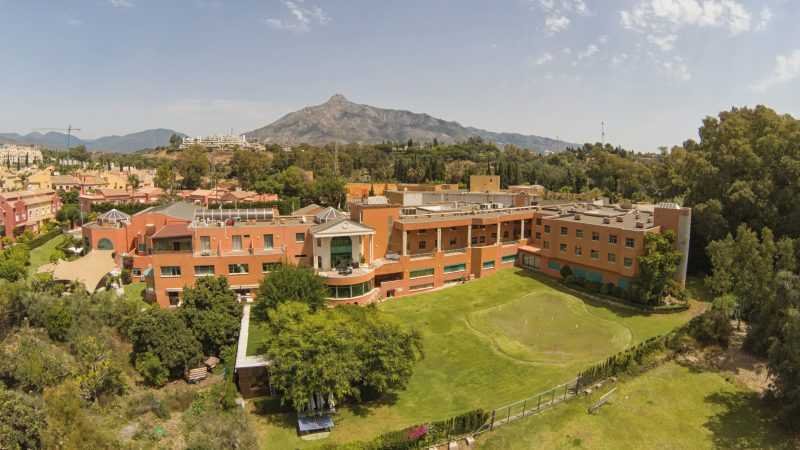 According to Susanne Welle, Dean of Undergraduate Programs of Les Roches, "The partnership with Enderun started in 2006 and has developed over the years from being a certification to a partnership. Enderun, like Les Roches, understands the hospitality industry. This academic association with Les Roches, which ranks third in the world for education in the field of hospitality, shows Enderun also has a very strong curriculum and a strong industry focus. We're very happy to support that quality and level of education that students will receive when they come to Enderun Colleges."
Students enrolled in the BS IHM program have the option to complete their four-year degree in the McKinley Hill campus in the Philippines or transfer to Crans-Montana, Switzerland after finishing their prescribed subjects in the first two years. Alternatively, students may choose to spend two years of their course of study in Marbella, Spain and earn the Bachelor of Business Administration in Global Hospitality Management.
"Enderun Colleges' vision is to be the source of the next generation of leaders in the selected industries in which it wants to make a difference, including the culinary arts and international hospitality," says Enderun Colleges' President Edgardo Rodriguez. He adds, "Towards that ambitious mission, the Enderun strategy is to deliver world-class education, from its base in the Philippines, through close academic partnerships with the educational institutions ranked at the top for those industries globally.
Indeed, Enderun's groundbreaking academic partnership with Les Roches in international hotel management has over the years produced even better outcomes than originally anticipated: Enderun students have consistently proven to be among the top performers in the international internships taken as part of their programs."