'Smallville' Star Kristin Kreuk May Join the 'Arrowverse'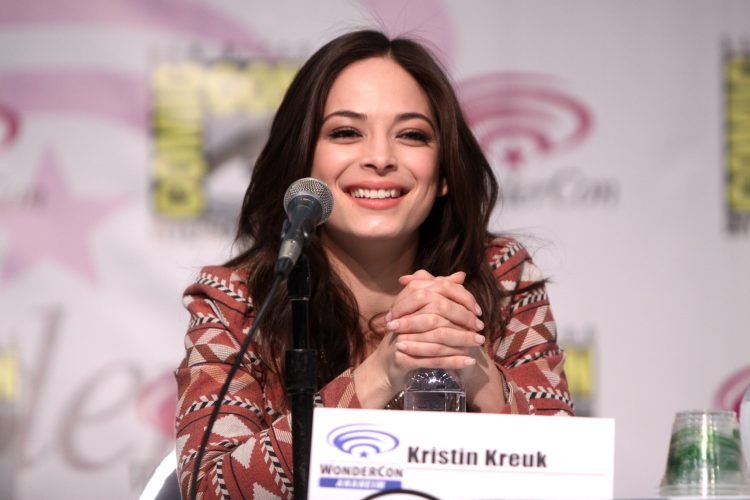 Will Kristin Kreuk follow her former "Smallville" co-star Tom Welling to the Arrowverse? The actress hinted that she's open to the idea.
Speaking with TV Line, Kreuk, who played Lana Lang in the long-running show that aired from 2000 to 2001 on The CW, said a chance to be part of the Arrowverse universe would be so much fun. She even has a tiny idea on what might possibly make her say yes to the Warner Bros TV series.
"It's so fun to have Smallville get incorporated into the current comic book shows. It feels like we're in a continuum, which is really neat," she said.
Kreuk also said that she loves the new Lana Lang cast in the upcoming Arrowverse spinoff "Superman & Lois" with Tyler Hoechlin and Elizabeth Tulloch in the lead role. Emmanuelle Chriqui is taking on the role of an older Lana Lang in middle age.
"She's a great character, and with the freedom that's afforded creators right now in regards to comic book characters, I think they can adjust and adapt her into a more modern position in the world," Kreuk said. "I imagine that Lana is a very different character in a different universe," she added. "I am excited to hear about how the show portrays her. She's an interesting character in the canon, so having her be in a predominant role on this new show is awesome."
Kreuk played a teen version of Lana Lang in "Smallville," who grew up before the eyes of the viewers. She said, however, that her ties to the former TV show is no longer that intense since it has been off the air for some time.
The actress is currently working on the show "Burden of Truth." Previously, Kreuk also had a cult series, "Beauty and the Beast" that ran in The CW as well.