'Superman & Lois' Arrowverse Spinoff Cast Emmanuelle Chriqui as Lana Lang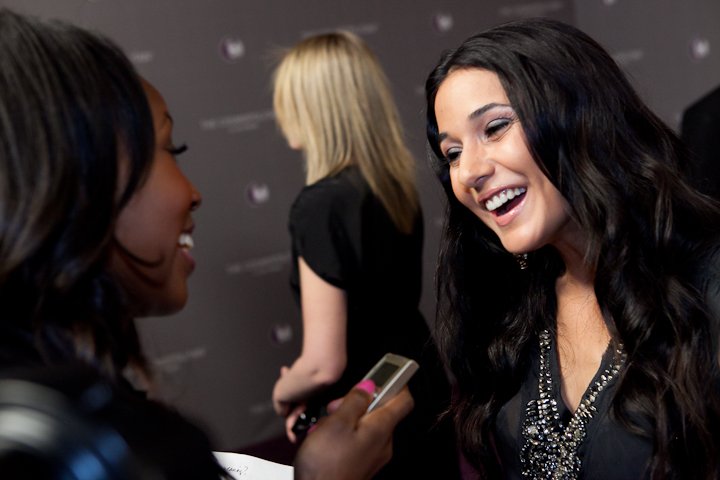 The upcoming Superman & Lois spinoff from The CW's Arrowverse has cast Emmanuelle Chriqui in the role of Lana Lang. The show, which was ordered to series in January, will feature Tyler Hoechlin as Clark Kent/Superman and Elizabeth Tulloch as Lois Lane.
Superman & Lois will focus on the current relationship of the main characters as a married couple and parents to Jonathan and Jordan Kent. Lana is potentially added to bring in a new wrinkle in the couple's relationship.
Chriqui's casting has been embraced by fans of the Arrowverse franchise on Twitter.
"Paying homage to #Smallville, the new CW tv series #SupermanAndLois has chosen the Canadian actress #EmmanuelleChriqui to portray #ClarkKent's first love, #LanaLang, going for a Smallville look rather than previous incarnations."
"We're getting Lana Lang in the Arrowverse??? My Clana heart is not okay. I know the Arrowverse takes place years after Clana were together so we won't be getting any Clana but still. They were my first ship and I will always love Tom Welling and Kristin Kreuk's portrayals."
Previous reports stated that Lois and Clark will face some challenges as Clark is laid off from his job at The Daily Planet. The new story will also reveal how Jonathan and Jordan learn their father's other identity and discover their own abilities as part Kryptonian.
Superman & Lois has 13 episodes set for a late 2020 debut. Filming is scheduled to start in the summer but with coronavirus halting productions all over Hollywood, the show might not be ready in time for its fall release.
Per Deadline: Superman & Lois is being developed as a standalone pilot and will not be introduced as a planted spinoff on one of the existing DC series on the CW. It marks a new stage in the DC franchise evolution on the CW as it features one of the most iconic DC characters, Superman.