J&T Express help mobilize goods amid Manila community quarantine
Despite the government's recent announcement of community quarantine of Luzon, J&T Express, the number one e-commerce delivery company in Southeast Asia, remains operational to help mobilize goods around the metropolis.

Recently, the government put Metro Manila under community quarantine to contain the spreading of the Corona Virus Disease-2019 (COVID-19) starting from March 15 until April 14. During the month-long quarantine, traffic restrictions will be implemented for all domestic land, air, and water travel, entering and exiting the metro.
According to Dean Ding, chief executive officer of J&T Express Philippines, the company sees the need to continue its operations and, it is ready to help any individual or organization in transporting goods and other products, as part of its commitment to help the public amid the COVID-19 situation.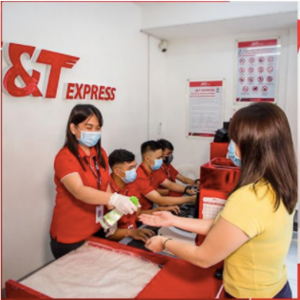 "As a delivery company, we want to help ensure that all-important goods and products, from food to disinfectants, are delivered on time, especially in difficult situations, such as this pandemic. We are also ready to help any organization should they need our assistance," he said.
Ding also noted that all its staff, riders, and deliverymen are well-equipped with the knowledge on health and safety procedures set by the authorities to ensure safety.
"Everyone's health and safety are our top priority. Our staff, including our riders and truck drivers, are equipped with facemasks, hand sanitizers/alcohols, and package disinfectants, as part of our precautionary measures," Ding added.
J&T Express also encourages citizens to heed to the government's call to practice proper hygiene and safety precautions to beat the virus such as wearing facemasks, washing hands with water and soap, carrying hand sanitizers or alcohol, and practice social distancing by avoiding crowded places.
For those who are experiencing symptoms of the virus, it is also advised to be self-quarantined at home or call DOH hotline (02)8651-7800 for inquiries on what to do.
To know more about J&T Express and our services, visit their official FB Page at https://www.facebook.com/jntexpressphilippines.