National Breastfeeding Awareness Month: Samsung partners with biggest maternity hospital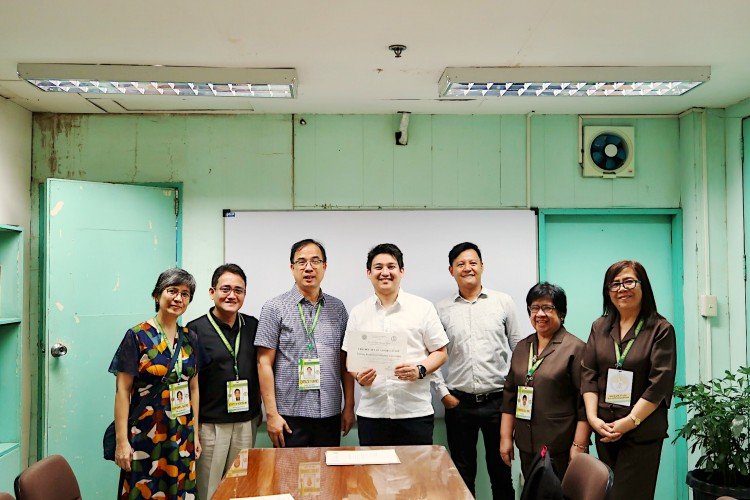 Samsung Electronics Philippines Corp. (SEPCO) recently donated refrigerators to serve as breast milk vaults, to do its part in observation of the National Breastfeeding Awareness Month. The tech company handed over two state-of-the-art refrigerators to the maternity facilities of Dr. Jose Fabella Memorial Medical Center.

The donation is in line with Samsung's renewed corporate citizenship vision that supports the United Nations Development Programme's (UNDP) sustainable development goals. These address some of the biggest challenges around the world, such as those related to poverty, hunger, health, education, and climate and environmental degradation.
"The Department of Newborn Medicine of Dr. Jose Fabella Memorial Hospital wishes to express its heartfelt gratitude to Samsung Philippines for their invaluable support and generous donation of French-door refrigerators for our NICU Breastfeeding Area and KMC ward," noted the hospital's Medical Center Chief, Dr. Esmeraldo Ilem.
Studies show that breast milk, often called liquid gold, is rich in nutrients and antibodies to protect babies from infections and illnesses. According to a 2017 report by UNICEF and the World Health Organization, only 34 percent of children under six months in the Philippines are exclusively breastfed.
In addition, research also shows that breast milk may be kept for a few days up to six months, depending on the storage temperature. Samsung aims to provide a viable form of storage of donated breast milk for mothers who may encounter difficulties producing their own breast milk especially after giving birth.
The company donated two units of French-door Refrigerators, a refrigerator that aims to ensure that the breast milk remains at its best quality and will be ready for consumption anytime. This is possible with its Triple and Metal Cooling feature, with three evaporators and a specialized metal wall. This feature enables precise and optimal cooling in all compartments, ensuring the freshness of the milk. The fridge also has a FlexZone Technology, which not only preserves the ideal temperature of food and beverages but also allows for easy temperature control (-23 degree Celsius to -2 degree Celsius), based on how long the breast milk needs to be stored.
Dr. Mary Anne Ilao, OIC the facility's Department of Newborn Medicine also added that the refrigerators "will help ensure proper storage of mothers' own expressed breast milk for the daily use of their own sick and small babies."
"We understand that breastfeeding is an unparalleled source of food and nutrition for the healthy growth of babies that can save their lives, and even contribute to improved health outcomes for both children and mothers. It is our responsibility to find ways, no matter how small, to help mothers in their breastfeeding journey," shared James Jung, president of Samsung Philippines.
Samsung believes in innovations that nurture and enable people through technology. This project is another step toward that direction to aid hospitals and mothers in caring for their young children.