Keanu Reeves, Carrie-Anne Moss Developing 'The Matrix' Follow-Up With Lana Wachowski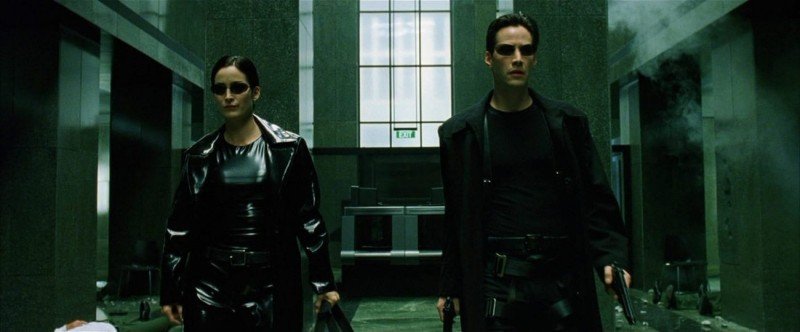 "The Matrix" stars Keanu Reeves and Carrie-Anne Moss are reportedly working on a follow-up to their 1999 hit movie. Co-creator of the franchise, Lana Wachowski, is also on board to write and direct the film under Warner Bros.
Warner Bros. executive Toby Emmerich confirmed the development in a statement to the press. Also helping out Wachowski in writing the screenplay are Aleksandar Hemon and David Mitchell.
"We could not be more excited to be re-entering 'The Matrix' with Lana," the executive said. "Lana is a true visionary—a singular and original creative filmmaker—and we are thrilled that she is writing, directing and producing this new chapter in 'The Matrix' universe."
The cast and crew are said to be heading to production by early 2020. Warner Bros, however, has not yet set the movie's release on the calendar.
It's been years since the studio had planned on reviving "The Matrix" franchise. According to Variety, Reeves' star power as evidenced by his recent box office films, "John Wick 3" and "Toy Story 4," pushed Warner Bros to proceed with the development.
"The Matrix" was a groundbreaking story that Wachowski created with his sister Lilly. It spawned two other sequels in 2003: "The Matrix Reloaded" and "The Matrix Revolutions." Reeves played Neo and Moss played Trinity, who headed a revolt in this dystopian world.
The film also starred Laurence Fishburne as Morpheus, who recruited and convinced Neo that he is the one to lead this revolt. However, the actor's role is rumored to be recast for a younger star.
"Many of the ideas Lilly and I explored 20 years ago about our reality are even more relevant now," Wachowski said. "I'm very happy to have these characters back in my life and grateful for another chance to work with my brilliant friends."
Incidentally, "The Matrix" is celebrating its 20th-year anniversary with a special screening this August in selected theaters across the U.S.