MPBL: Davao Occ forces rubber match
Game on Thursday (Rizal Memorial College, Davao)
7 p.m. – Davao Occidental vs San Juan
THE first MPBL National Champion will have to wait until Game 5 on Thursday and it will be decided in Davao City.

A big fourth quarter run allowed the Davao Occidental Tigers to keep their season alive and salvaged a 77-66 triumph over the San Juan Knights in Game 4 of the best-of-five finals series late Monday night at the Filoil Flying V Centre in San Juan.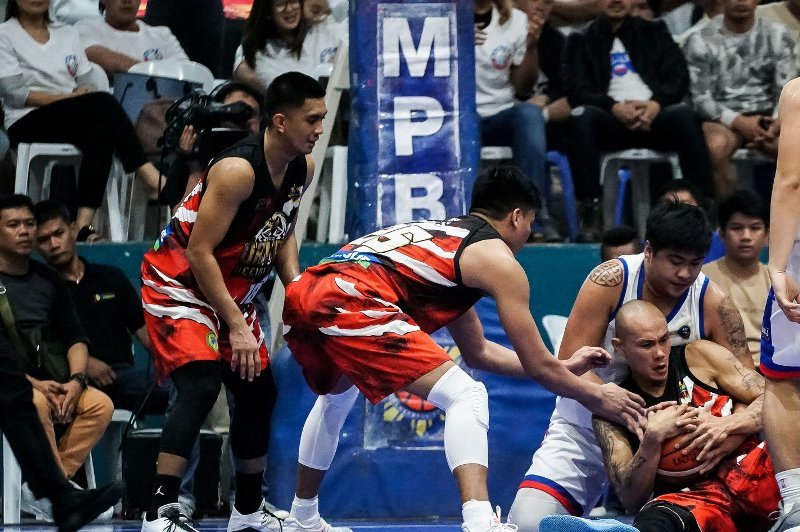 Billy Robles took his full flight in the fourth period, knocking in 12 of his 22 points, while also drawing big support from Eman Calo and Leo Najorda, who also stepped up when needed the most as the Cocolife-backed Tigers sent the series back to Davao.
The winner-take-all showdown will be held at the Rizal Memorial College in Davao City where the team form the south has a chance to wrap things up at home.
Playing at the comfort of their home would certainly boost the Tigers' chances, but head coach Don Dulay believes their fate still lies on their hands.
"The crowd will be a big help and it would be nice to play in Davao, but definitely it is still depends on us. We just need to play and compete to get an opportunity of winning the championship," said Dulay.
Aside from tallying a career-high in points, Robles also grabbed a personal best 18 rebounds while also getting plenty of support from Calo and Najorda.
A spitfire guard, Calo had nine of his 10 markers in the fourth period while Najorda also came through with clutch baskets, hitting two treys that touched off a big wind up by the Tigers.
Earlier, Gab Banal of the Bacoor Strikers was named as the Sista Bida-Regular Season MVP of the Datu Cup, edging closest rival Mark Yee for the plum. The 6-foot-3 Banal compiled a total of 29.9 statistical points and nosed out Yee, who got 28.1 SPs.
Banal and Yee were joined in the All-MPBL First Team by Aris Dionisio and Chris Bitoon of the Manila Stars and Allan Mangahas of the Muntinlupa Cagers.
The All-MPBL Second Team is composed of Jai Reyes of the Navotas Clutch, John Wilson of the San Juan Knights, Michael Mabulac, formerly of the Laguna and now with the Bacoor Strikers, Leo Najorda of Davao Occidental and Harold Arboleda of the Zamboanga-Family's Brand Sardines.