Metro League Reinforced Conference opens April 7
Following a successful inaugural All-Filipino First Conference, the Metro League continues with a Reinforced Conference early next month in a mission to discover more grassroots basketball talents and promote sports among National Capital Region and Mega Manila cities.

Previously known as the Metro Basketball Tournament, the M-League is set to allow teams to field one import this conference in a bid to add spice and excitement to the tournament backed by the Metro Manila Development Authority (MMDA) and the Philippine Basketball Association (PBA) and which has San Miguel Corporation as league presentor.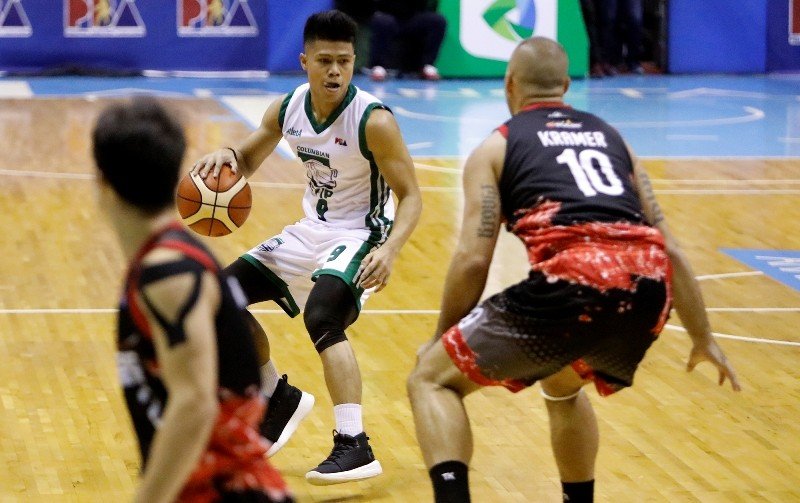 Eight founding cities are set for M-League return led by last conference's champion Valenzuela together with other North Division teams Manila, Marikina, Quezon City and Caloocan.
Also in the fold are fellow pioneers and South teams Pateros, Taguig and San Juan which will be joined by returning squads Mandaluyong and Pasig with Bacoor City entering as the newest team of the league which has PLDT as the official internet provider, SMSGT as official livestream partner, Spalding as the official ball, Team Reber Sports as official league outfitter and Manila Bulletin as media partner.
Mandaluyong, Pasig and Bacoor will have their baptisms of fire right away when they kick off their campaigns against three mainstays in the triple-header M-League opening day extravaganza on April 7 at the San Juan Gym.
Home team San Juan tests the mettle of neighbor Mandaluyong in the main game at 4pm just right after the 2:30 pm tussle of Manila and Pasig.
Bacoor, meanwhile, debuts against Caloocan in the 1pm appetizer.
Supported by Synergy 88, World Balance and Excellent noodles as major sponsors and also with Gerry's Grill, Summit Water, Alcoplus and Nature's Spring helping out, the M-League has already discovered and produced top talents who made it all the way to the PBA — the oldest professional league in Asia.
A former Mandaluyong City stalwart in the 24-&-under tournament, Joseph Gabayni was selected as the 14th overall pick of Globalport (now Northport) in the 2017 PBA Rookie Draft while former 16-&-under MVP from Quezon City Cyrus Tabi was tabbed as the 18th overall pick of Columbian in the recent 2018 Draft.
Current PBA D-League players also started their ascend from the M-League's previous youth tournaments led by now Diliman College cagers Johnnel Rey Bauzon, Aevin Van Coquia, Mc Arthur John Ramirez, Jethro Somero, Kristoffer Torrado and Aldrin Lingon who previously suited up for Caloocan.
Also notable Diliman College player is John Mahari who played for Quezon City while former Manila player Mark Yu plays for AMA Online Education now in the PBA D-League tournament which currently has a record 20 teams participating.
Also a former Caloocan standout, Reynaldo De Mesa is already with Wangs Basketball together with former Pateros bets Rickson Gerero, Paolo Brojan and Daryl Singontiko.
Allan Martin of Batangas-Emilio Aguinaldo College is from defending titlist Valenzuela.
There were also notable collegiate products of Las Pinas like Edgar Charcos, Kim Aurin and Rey Anthony Peralta who now plays for multi-champion coach Frankie Lim and the University of Perpetual Help Sytem – Dalta both in the NCAA and the DLeague.
The former San Juan duo of John Kenneth Zamora and Joshua Emmanuel Montero are now with University of Santo Tomas and the Trinity University of Asia, respectively.
To further expand its grassroots basketball talents discovery, a 17-and-under tournament is also slated to begin in late April for the M-League which is headed by tournament director Bonnie Tan, finance officer Waiyip Chong, deputy tournament director Fidel Mangonon III, basketball commissioner Glenn Capacio and technical committee head Lou Gatumbato.
A club, school or organization-based 13-and-under boys basketball tourney and a 17-and-under girls volleyball to be headed by commissioner Francis Vicente are also slated to start late April.