Davao International Marathon featured Taiwan Excellence innovation
440 total views, 1 views today
The recently held 2019 Davao International Marathon featured Taiwanese innovation through the Taiwan Excellence Experience Zone for Dabawenyos to see how Taiwan Excellence products can enrich their lives.

With efforts previously focused in Manila, Taiwan Excellence is extending its ceaseless innovation to a broader Filipino audience.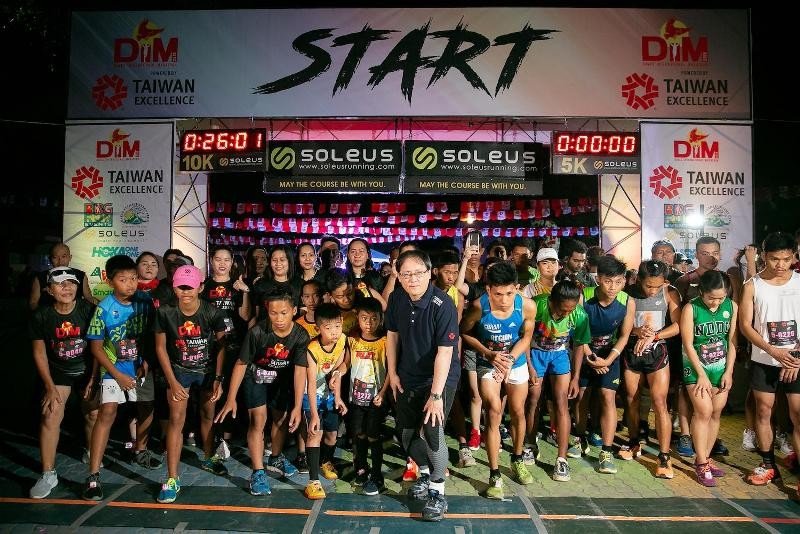 "For the past six years, we have built a strong and loyal following in Manila. During this time, we received an outpouring of support for our brands," says Tony Lin, TAITRA Deputy Director of the Strategic Marketing Department. "This is why we have decided to broaden our reach this year and introduce much-needed innovation to more people."
More than 30 topnotch products from cutting-edge brands joined the Taiwan Excellence Experience Zone including the gaming beast of ASUS ROG STRIX GL504 SCAR II; COMEUP's Intelligence Dashboard Automotive Winch; bicycle company TERN's fold-up bike Link A7. Fitness company JOHNSON also showcased the Horizon Citta Upright Bike as the integral element of their display.
Aside from tech products, several lifestyle brands will also be at the booth. This includes ALYA's line of smart and portable filtration systems and DEYA's quality backpacks made from recycled ocean waste.
Lucky attendees and participants in the 3k at 5k marathon brought home the much coveted Asus Zenfone Max Pro M2.
Other events lined up for Taiwan Excellence include the Taiwan Excellence 3-on-3 Hoop Challenge, the E-sports Cup in Manila, the Internet-of-Things Business Platform, and the Taiwan Expo in Davao.
For more information about Taiwan Excellence, kindly visit their website at www.taiwanexcellence.org/ph.