Clarkson effort not enough as China beats PH at Asiad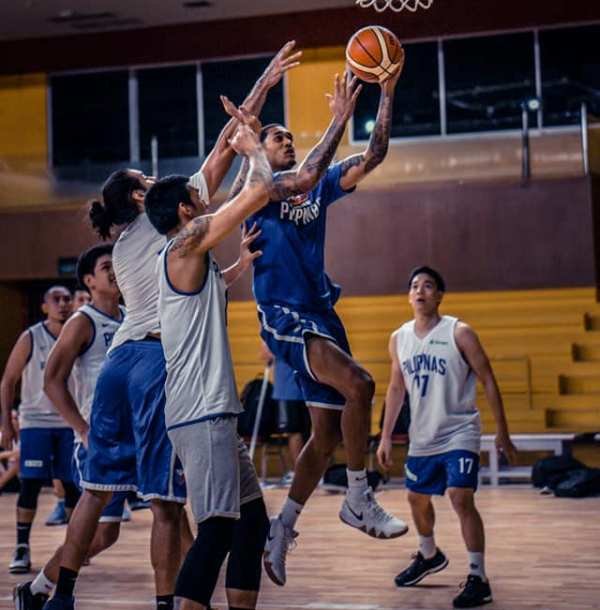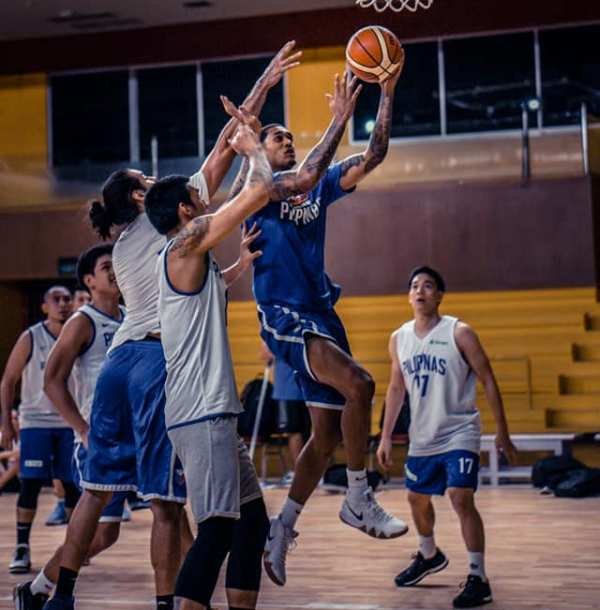 Cleveland Cavaliers guard Jordan Clarkson fell just short of leading the Philippines to victory over China's own NBA stars on his international debut, in a thrilling Asian Games basketball encounter Tuesday.

The Zhou Qi-led China edged past Philippines 82-80 in a last-minute win at the GBK Basketball Hall in Jakarta.
Clarkson, who joined up with the team five days ago after the US league released him in a last-minute U-turn, lived up to the pre-match billing by top-scoring with 28 points, only to witness the Filipinos crumble down the stretch.
Philippines, who were cheered on by a raucous crowd, led 80-77 with just over one minute left before China scored five straight points for the win.
Chinese coach Li Nan praised Clarkson for getting the best out of the gutsy Philippines.
"Yes, he makes the team look very different. He is a very good shooter and he got 26 points," Nan said of Clarkson.
"In the second half we couldn't stop him. That's the big difference between Asian and American (players)," said Nan, a former Chinese professional player who retired in 2009.
Clarkson was born in the US but has Philippine citizenship through his grandmother.
China also depended on their NBA duo of Qi (Houston Rockets) and Ding Yanyuhang (Dallas Mavericks) to lead for much of the match with aggressive play.
Nan admitted that physical play was part of the strategy, while praising Qi and Yanyuhang in helping a young team move in the right direction.
"They are two very good players. I know Zhou Qi for many years. They came back (from NBA) to really help Team China," said Nan.
"We want those two back to make this team better. We want to get better and better."
The current China side is not the same team that reached greater heights under NBA Hall of Famer Yao Ming, who now heads the national basketball association.
Ming, 7 feet and 6 inches (2.29 meters) tall, sat in the stands to witness his team edge out a spirited Philippines who were clearly the crowd favourites in Jakarta.
Nan admitted the current Chinese side is "not the best team", but said they are in a rebuilding phase.
"This is a half Chinese team. This is not the best team here but we have got youngsters who are getting better and better," said Nan.
"Yao (as president) changed the team. Inspired young players to play better. And hopefully things will only improve from here."
The Philippines' basketball team arrived in Indonesia with their own set of problems, having to put a team together for the Games after 10 of their players were suspended by the game's world body FIBA.
An on-court brawl in a World Cup qualifier against Australia cost Philippines most of their players and two coaches but they finally regrouped.
"We have put that in the past. We played well and played our hearts out. No matter whoever guys we got to put out for Philippines they got to play their hearts out," said Filipino forward Gabriel Daniel Norwood.
"They (China) have got a lot of young guys too. This is a growing game for both the teams. Win or lose it's about moving on and hopefully we get to play them again," he added.
China play Kazakhstan next and a loss, which is highly unlikely, by over 38 points would push the Philippines out of the competition. (AFP)