Tabugon falls to Ornelas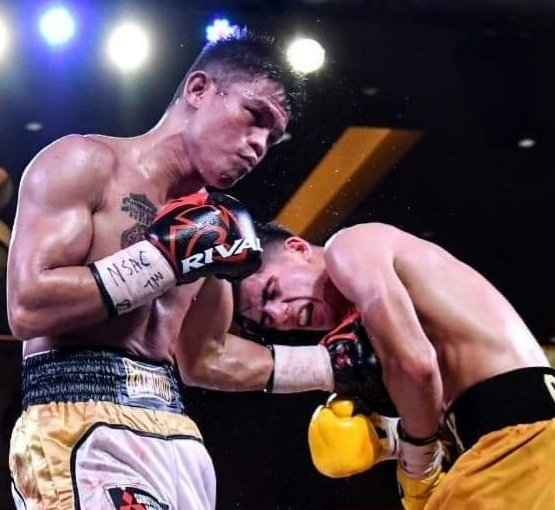 SANMAN Boxing Gym's Raymond Tabugon gave his Amercian foe all he could handle before falling short as he bowed to unbeaten American boxer Max Ornelas via unanimous decision on Saturday at the Red Rock Casino Resort and Spa in Las Vegas, Nevada, USA.

Tabugon put up a gallant effort for whole eight rounds but Ornelas' height advantage proved too much to overcome.
"I tried my best to close the distance but he was just really tall," said the 5-foot-4 Tabugon, who dropped to 20W-9L-1D, 10KOs.
The 5-foot-8 Ornelas remained undefeated after 12 fights.
Despite the loss, Sanman Promotions CEO Jim Claude Manangquil still commended Tabugon for standing his ground against the taller opponent.
Aside from the huge height disadvantage, Manangquil said the cut in the right eye that Tabugon suffered in the first round made a big difference.
"I'm happy with Raymond's performance. He gave everything he had and you can't ask for more," said Manangquil.
Tabugon has now lost two straight fights and said he will assess what's next for him once he returns home.
"I will talk to my team what's the best decision for my career when I go home in General Santos City," Tabugon said.