Tabugon fights unbeaten foe in US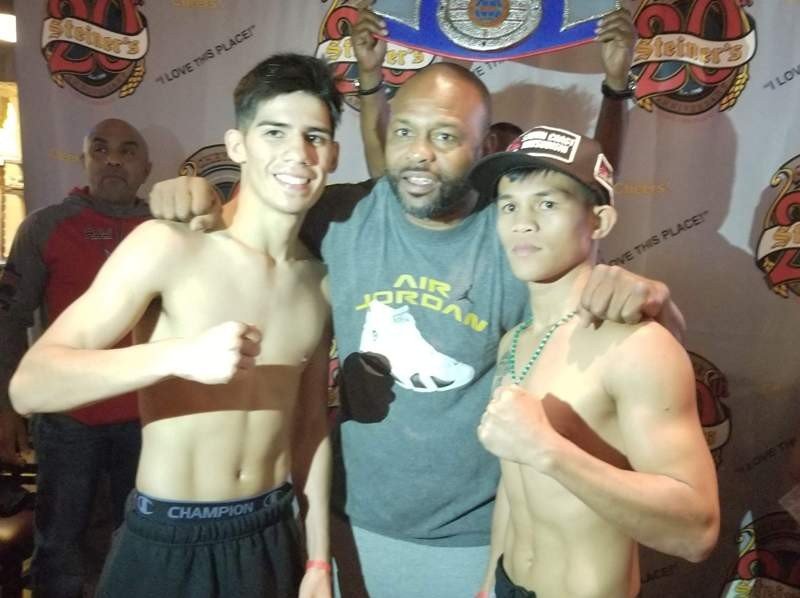 RAYMOND Tabugon of the Sanman Boxing Gym is dead set on pulling off a major shocker against his unbeaten American foe Max Ornelas.

During the weigh-on held Friday morning (Manila time) in Las Vegas, Nevada, Tabugon tipped the scales 117.2 pounds, while Ornelas came in at exact 118 pounds.
Sanman Promotions CEO Jim Claude Manangquil said Tabugon is the clear underdog in the fight but the 27-year-old fighter could not be taken lightly.
"A win will lead to bigger fights in the US for Raymond. He knows that. He is the massive underdog but nothing is impossible," said Manangquil.
Tabugon and Ornelas will battle it out for eight rounds under the bantamweight division at the Red Rock Casino Resort and Spa in Las Vegas.
"I'm excited to fight in the USA. I'm very positive for this fight," said Tabugon, who has 20 wins (10KOs), eight losses and a draw.
Tabugon is looking to become the first fight to defeat Ornelas, who will put on the line his 11W-0L-1D, 4KOs record.
With all the preparations that he has done, the 27-year-old Tabugon is confident of going home victorious.
"We have a good gameplan. Thanks to Sanman Promotions because they sent me early to the USA which helped me adjust with the time and climate. I trained with coach Rodel Mayol at the Wildcard Gym in Los Angeles," shared Tabugon.