MPBL: Manila overpowers Cebu
428 total views, 1 views today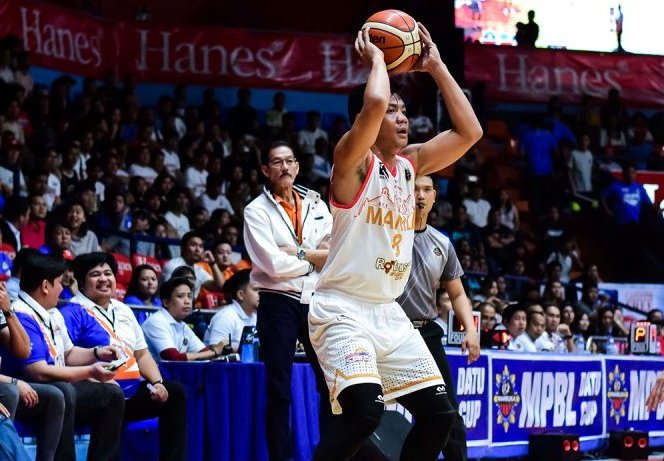 Manila beat Cebu black and blue on Tuesday's MPBL Datu Cup even as Bacoor had its share of the spotlight by completing a comeback win at the Cuneta Astrodome.

The Stars, supported by Robust Energy Capsule, ripped the Cebu Sharks, 107-76, in what was easily a lopsided match decided 10 minutes gone by in the contest. Manila held Cebu scoreless the entire first period, 27-0, and the team from the Queen City of the South couldn't recover from there.
The 27-0 ending in the first period was the all-time record for any local basketball game in modern day history. Staring at a frustrating 29-0 deficit, Cebu finally made it to the scoring column in the 9:05 mark of the second period, but the Casino Ethyl Alcohol-backed Sharks were not able to get their acts together and fell prey to the more superior game of the Robust Energy Capsule-supported Stars.
Manila likewise posted a few more records – the most points by a winning team in MPBL history at 107 and dished out a league-best 37 assists.
The Stars displayed balanced production anchored on Aris Dionisio, the versatile forward, who finished with 19 points, the same output produced by ex-pro Riel Cervantes. Drian Celada chipped in 14, Kyles Lao and Vence Laude added 13 and 11, respectively.
Unlike Manila, Bacoor had to do it the hard way, coming from behind before completing a 90-86 win over home team Pasay.
Local fans of Pasay were anticipating a win from the first ever sports team assembled participating in a regional basketball event and for two quarters, they enjoyed every moment, seeing the Voyagers taking a commanding 53-34 lead at the turn.
Things changed in the second half, however, when the Strikers opted to go for a zone defense.
"Yung 1-3-1 defense namin was one of the reasons bakit kami nakabalik. Ang sabi ko, simulant natin sa depensa. This team really has character and we showed it," added Bacoor coach Budds Reyes.
Gab Banal, back in action after missing his team's game due to a previous engagement, finished with a double-double performance of 20 points and 11 rebounds. But Mike Reyes also had his share of a double-double sharing. His 10 assists complemented by his 17 markers capped his great all-around game for the Strikers, who now improved their standing to 2-2.