MPBL: Batangas survives Makati, Caloocan wins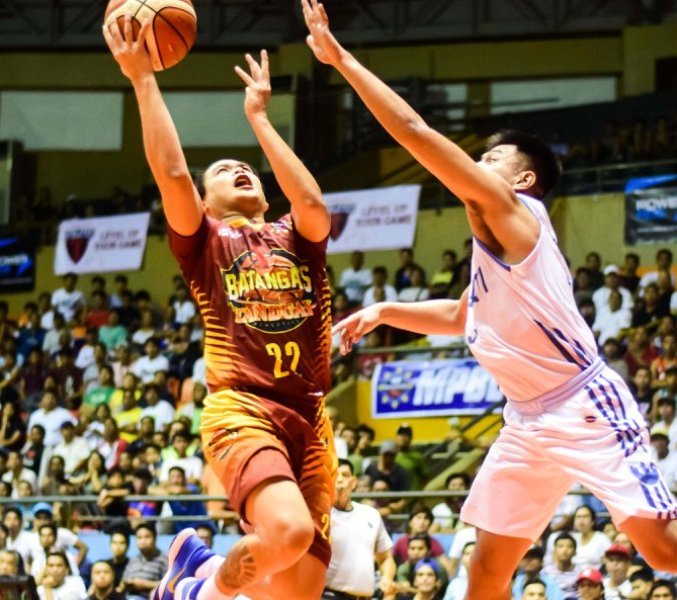 BATANGAS CITY – Inaugural staging champion Batangas City survived an error-prone game against Makati, but got big games from Teytey Teodoro and Jhaymo Eguilos to escape with a 72-65 win late Tuesday night in the MPBL Datu Cup at the Batangas City Coliseum here.

The Tanduay-backed Athletics committed a total of 30 turnovers, uncharacteristic for a team that won the championship of the first season of the fastest growing regional amateur basketball league, but they were able to find ways winning their second game in three starts against a game Skyscrapers squad.
Teytey Teodoro assumed his role as the team's clutch player as he came through with two timely triples down the stretch to bail out the Athletics. He had a triple in the 5:03 mark of the fourth period which put Batangas City on top, 67-62, then responded again with another backbreaking trey inside the final three minutes of the match that gave his team enough cushion in notching a victory.
Earlier, Caloocan Supremos-Longrich defeated Rizal, 92-80, as the John Kallos-mentored squad already surpassed its placing last season where the team won only once in 10 games and was the first team to be eliminated.
Batangas City head coach Mac Tan couldn't hide his frustrations after the game.
"Wow! 30 turnovers. Parang hindi kami yung naglalaro. Swerte lang talaga kami nanalo pa kami but I was really, really frustrated after the game," added Tan. "Nagalit ako kasi imbes na mag-improve yung laro sa second half, lalo pang dumami yung turnovers. We had 14 in the first half, then we committed 16 in the second half. Hindi na ako makapag-coach ng maayos pero may staff was able to do a good job calming me down."
But it was not only Eguilos who played big role for Batangas City's win.
Jhaymo Eguilos, the team's returning big man, played a perfect game. The 6-foot-5 big man made all of his attempts from the field (5-of-5) and from the free throw line (7-of-7) while also grabbing eight rebounds in his first game back since undergoing PRP on his knee.
Eguilos finished with 17 points on top of eight boards.