PVL Reinforced Final 4 under way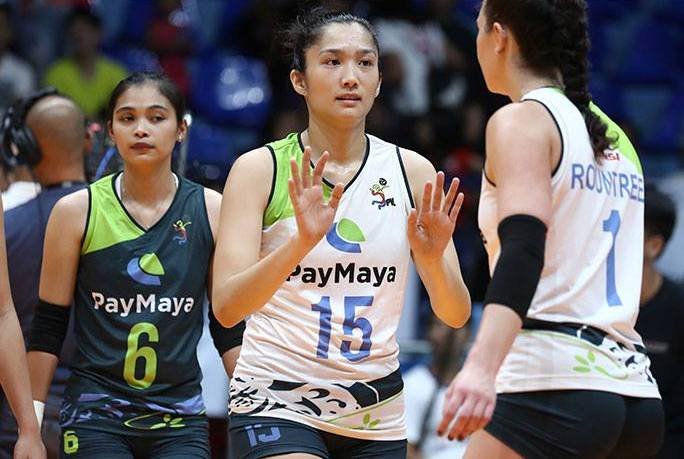 Top seed Creamline is hungry for a Premier Volleyball League crown but Pocari-Air Force has the experience needed in winning such as they collide today (Sunday) at the start of their best-of-three semifinal series in the Season 2 Reinforced Conference at the Filoil Flying V Center in San Juan.

BanKo-Perlas, on the other hand, takes on PayMaya in the other Final Four face-off with the Spikers hoping to ride the momentum of their impressive quarters sweep against the second seed squad coming off refreshed from a long break after nailing the other outright semis seat.
But for many, no team holds a distinct advantage over the other in the semis with all four boasting of classy, power-hitting imports and locals ready to step up at any given time to help fuel their respective teams' title drive in the season-opening conference of the league organized by Sports Vision.
"I think we're just about even in manpower although they've got strong imports and PayMaya is a well-coached team," said BanKo-Perlas mentor Dong dela Cruz, after steering the team to seven straight wins, including two in the elims, with a shutout win over erstwhile contender PetroGazz at the close of the quarters last Wednesday.
"But I think we're very active coming into the semis and the girls' morale is very high after posting seven straight victories. It's a big confidence-boost," added dela Cruz, who will be pinning his hopes again on reinforcements Lakia Bright and Jutarat Montripila and locals Nicole Tiamzon, Sue Roces, Dzi Gervacio, libero Ella de Jesus and top setter Jem Ferrer.
But the High Flyers are also out to put up a strong showing despite coming off a long layoff with imports Tess Rountree and Shelby Sullivan expected to have jelled with the locals headed by Jerrili Malabanan, Grethcel Soltones, libero Lizlee Ann Pantone and ace playmaker Jasmine Nabor.
That makes their 3:45 p.m. worth watching the way the 1:45 p.m. clash between Creamline and Pocari is expected to turn up – tight, fierce and full of surprises.
Alyssa Valdez, for one, will go flat out to deliver the first championship for Creamline after a not-so inspiring performance last year where she had to skip some crucial matches to honor a commitment with the national team, thus hampering the team's campaign. But this time, she has committed her time and effort to the Cool Smashers and unlike last season, the former Ateneo ace hitter will now have a talent-laden roster of teams ready to back her up in their title quest, including Michelle Gumabao, Risa Sato, libero Melissa Gohing and setter Jia Morado along with reinforcements Kuttika Kaewpin and Nikolina Asceric.
But the Lady Warriors also have the materials and mental toughness to take on even the most fancied team in the fold with imports Arielle Love and Madeline Palmer vowing to further raise the level of their game in the semis along with locals Myla Pablo, Jeannete Panaga, Del Palomata, Angel Antipuesto, libero Jellie Tempiatura and playmaker Wendy Semana.
Meanwhile, Cignal and PLDT also brace for their own Final Four clash in the men's division with newcomer Vice Co and Air Force squaring off in the other best-of-three pairing.
The women's matches will be aired live on ABS-CBN Sports+Action Channel 23, ABS-CBN S+A HD Channel 166, LIGA on SkyCable Channel 86, LIGA HD on SkyCable Channel 183 and via streaming while the men's games can be viewed via streaming.