Egypt's National Arab Music Ensemble of the Egyptian Opera House debuts in the Kingdom
380 total views, 1 views today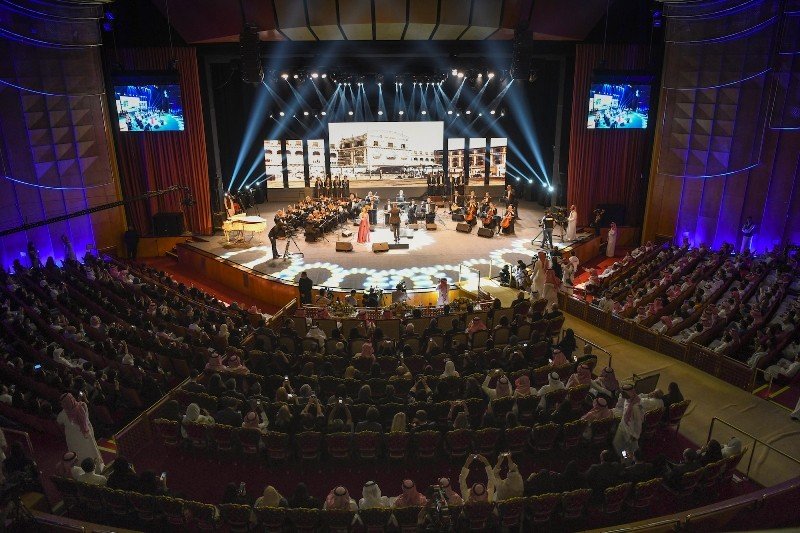 RIYADH, Saudi Arabia – History was made in Saudi Arabia on Wednesday as a female singer performed before a mixed audience for the first time in the country.

Egypt's National Arab Music Ensemble (AME) of the Egyptian Opera House debuted in the Kingdom with the singer Nihad Fathy performing before a 2,500-strong audience at King Fahad Cultural Center in Riyadh. The crowd broke into a rapturous applause as she took to the stage.
The Egyptian Opera House ensemble, which was led by famous conductor Moustafa Helmy, comprised 45 male and female musicians and singers, including the star singers Ahmed Effat and Mai Farouq.
"It is a momentous occasion for Saudis," said Dr. Awwad Alawwad, Saudi Arabia's Minister of Culture and Information, who inaugurated the event with his Egyptian counterpart, Ines Abdel-Dayem.
"This event is a realisation of one of the main concepts of Vision 2030, spearheaded by Crown Prince Mohammed bin Salman, which is social and cultural reform through inclusion and participation. This is a transformative moment in the evolution of Saudi Arabia into a more vibrant economy and society.
"Egypt's rich and historic culture has a special resonance in Saudi Arabia, and the thousands of Saudis in attendance during these performances proved this." The event was held under the patronage of the Saudi General Culture Authority. (BW)