ASEAN Data Science Explorers kicks off for its second year
366 total views, 1 views today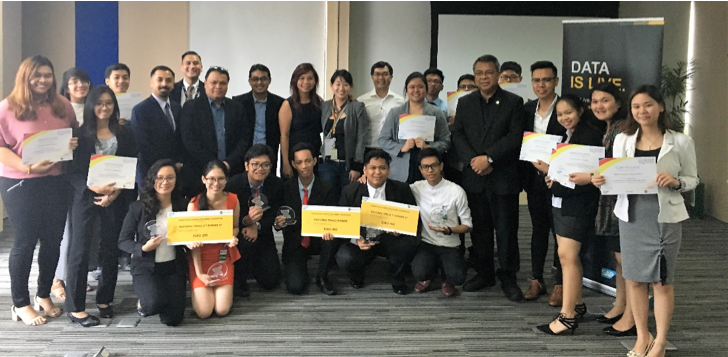 The ASEAN Foundation and enterprise software company SAP SE (NYSE: SAP) today announced the launch of the ASEAN Data Science Explorers 2018. The programme, which is in its second year running, aims to inspire and catalyse ASEAN youth activism. It targets tertiary students across all 10 ASEAN member states to harness the power of data, gain insights by leveraging the SAP Analytics Cloud and deliver ideas or recommendations to relevant ASEAN bodies.

First introduced in 2017, the ASEAN Data Science Explorers (ADSE) is a data analytics competition that aims to enhance awareness and appreciation of the ASEAN community amongst young people through digital literacy intervention. By using the SAP Analytics Cloud platform, the initiative encourages participants to deliver data-driven insights which highlight issues in ASEAN across six United Nation Sustainable Development Goals, namely (1) good health and well-being, (2) quality education, (3) gender equality, (4) industry, innovation and infrastructure , (5) decent work and economic growth, and (6) sustainable cities and communities.
The programme will run from March to October 2018, kicking off with a series of enablement sessions organized for students and lecturers in local universities across all 10 ASEAN member states. Following the enablement sessions, the students are invited to form teams of two to register for the competition and submit their ideas. One participating team from each member state will stand a chance to be shortlisted and crowned as the national finalist before advancing to compete in the regional finals. At the highest honor of the regional finals, the 10 national finalists will be given the opportunity to present their winning ideas to a panel of judges which comprises of distinguished representatives from the ASEAN Foundation, SAP and various government or NGO organizations.
In light of Singapore's chairmanship of ASEAN in 2018, the ASEAN Data Science Explorers 2018 regional finals will be held in Singapore, with Singapore's Infocomm Media Development Authority (IMDA) as a hosting partner. It will be held in conjunction with the Women's Tennis Association (WTA) finals, where the 10 national finalists will also be given the privilege to catch the WTA finals taking place in Singapore.
For further information about the ASEAN Data Science Explorers, please visit www.aseandse.org or email [email protected]